Discover one of the most beautiful places on earth with a tailor-made Palawan Honeymoon Package
Honeymoons are meant to keep a couple lost in reverie. The time a couple spends together is really special because it is during this time, they can truly be with one another, away from the world and other duties, and spend time with one another after a wedding. Every couple deserves to enjoy a refreshing honeymoon that lifts their mood and a honeymoon that also becomes a beautiful memory of their lives. That is why you definitely should think about a Honeymoon in Palawan.
We are more than excited to bring to you amazing honeymoon packages that will make you want to pack your bags right away and come to the most beautiful honeymoon destinations in Asia together with your loved one while taking advantage of our Palawan honeymoon packages.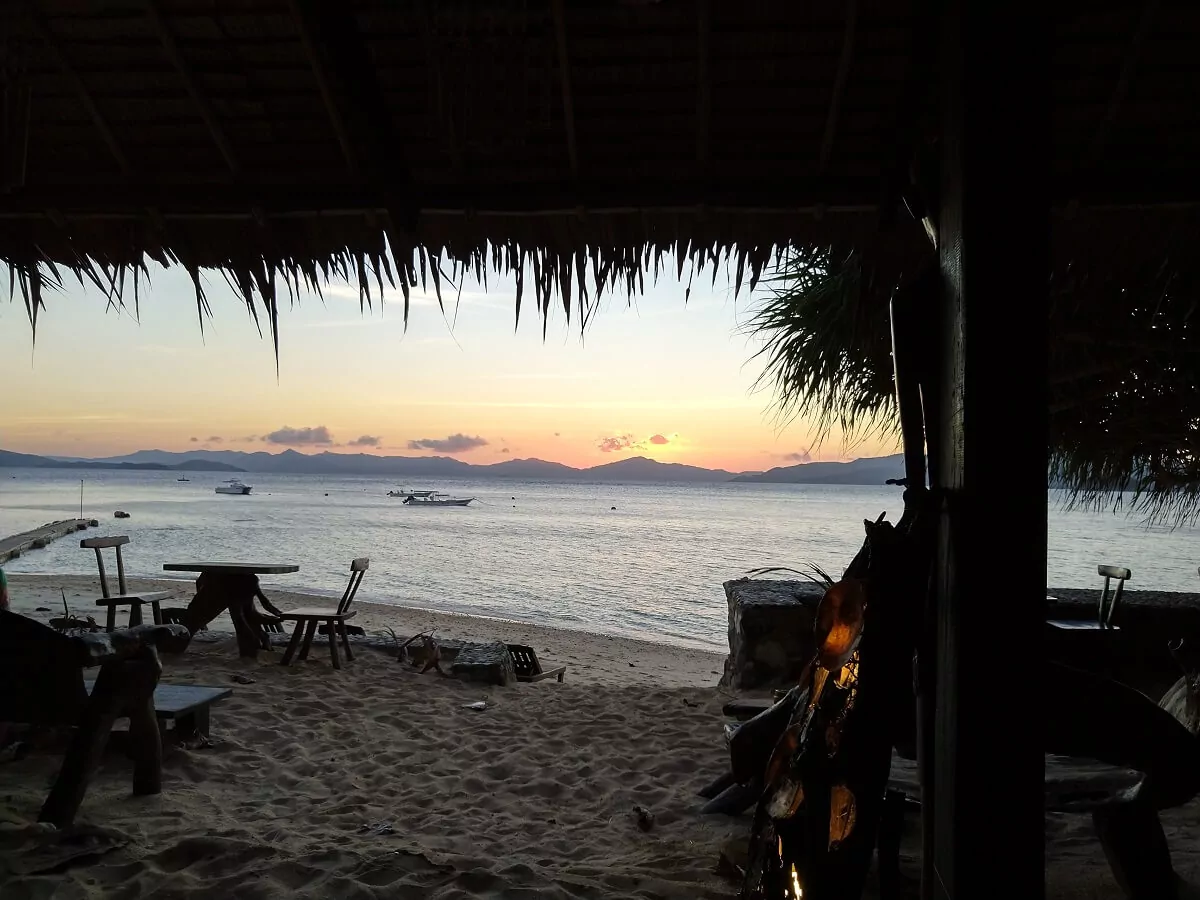 Palawan, called heaven on earth by many, is the 5th largest island in the Philippines and the largest province, known as the Province of Palawan. It is located in the region of Mimapora. The capital city of the Province of Palawan is Puerto Princesa, which is a highly urbanized city and the top tourist attraction for travelers, making it an economic hub for its people. It will undoubtedly serve as a very economical destination in your honeymoon in Palawan.
Why choose Palawan for Your Honeymoon?
Palawan is not an ordinary place. This province has been blessed with exceptional natural scenery that will take your breath away. Palawan is also one of the most visited islands in the Philippines by tourists, and it is also a potential place for your Palawan honeymoon.

You can enjoy the natural beaches, coral reefs, restaurants, or spas with your loved one in a budget-friendly manner with our Palawan honeymoon package.

See what our customers say about us

Best time to visit Palawan?
The time of your visit completely depends on your activities and what you are looking for. Just like most of the Philippines, Palawan is warm and dry for one part of the year, and it is rainy for the rest.
Visit during summer

If you are looking for breezy summer days with the sun shining on your head, then it is recommended for you to visit during March till May, even though the days can be very warm and humid, but the variety of activities for you to do are plenty. A dive in the refreshing waters of the beach and a swim with the fish and the turtles while exploring the marine life is possible during the summer season, along with a nice summer tan. You will also be offered amazing sports activities if you plan your honeymoon in Palawan in summers.
Visit during rainy season

Rainy seasons are quiet in Palawan in comparison to other months. Typhoons and heavy rains can at times affect travel plans with delays and cancellations, as well as make some outdoor activities less pleasant.. On the other hand, if you enjoy wet seasons, then this might be the right time to plan your Palawan honeymoon and enjoy the rains with your loved one. This period includes the months from June to November which is the peak time for heavy rains and if you want the entire place to yourself, then these months may be the best time for you to visit Palawan as most tourists avoid coming in rainy seasons. Hence, you and your spouse can enjoy the rain, the beach, the scenery with less tourists around you.
Palawan Honeymoon Destinations You Should Visit
Puerto Princesa is the capital city and also the second-largest city for Palawan province and is a highly urbanized city that sees thousands of tourists each year. The population of the island itself is relatively very low, and it will not be surprising if the beautiful scenery would leave you spellbound, and if you are here to spend time with your loved one during your Palawan honeymoon, then you would enjoy this place even more. It is regarded as one of the most beautiful islands in the world, and the marine life itself is very diverse and heavenly. You will be mesmerized to see how green and clean this island is despite the city and many visitors. Our Palawan honeymoon packages and the organized tour guides will make your stay even more worthwhile.
There are many hotels around the city that are top-notch and budget friendly. and a good base for exploring the nearby sites:
Underground river in the Subterranean River National Park
The most awe-inspiring place Puerta Princesa has on offer is the underground river. This place has been classified a World Heritage site by UNESCO, and named one of the 'New 7th Wonders of the Natural World' in 2012. After this award, tourism to this underground river has rocketed over recent years. Our amazing Palawan honeymoon packages can make your dream of visiting this place real.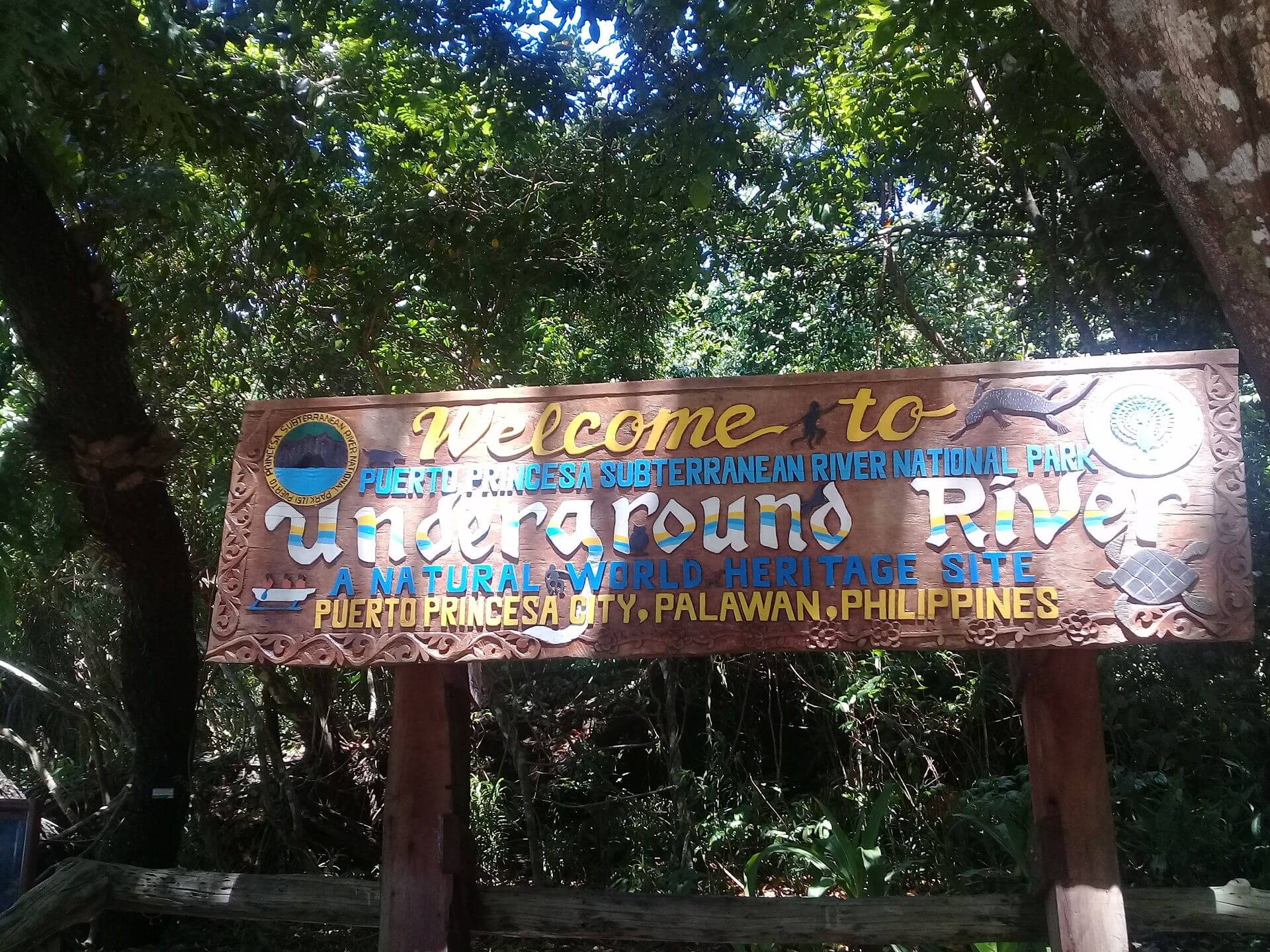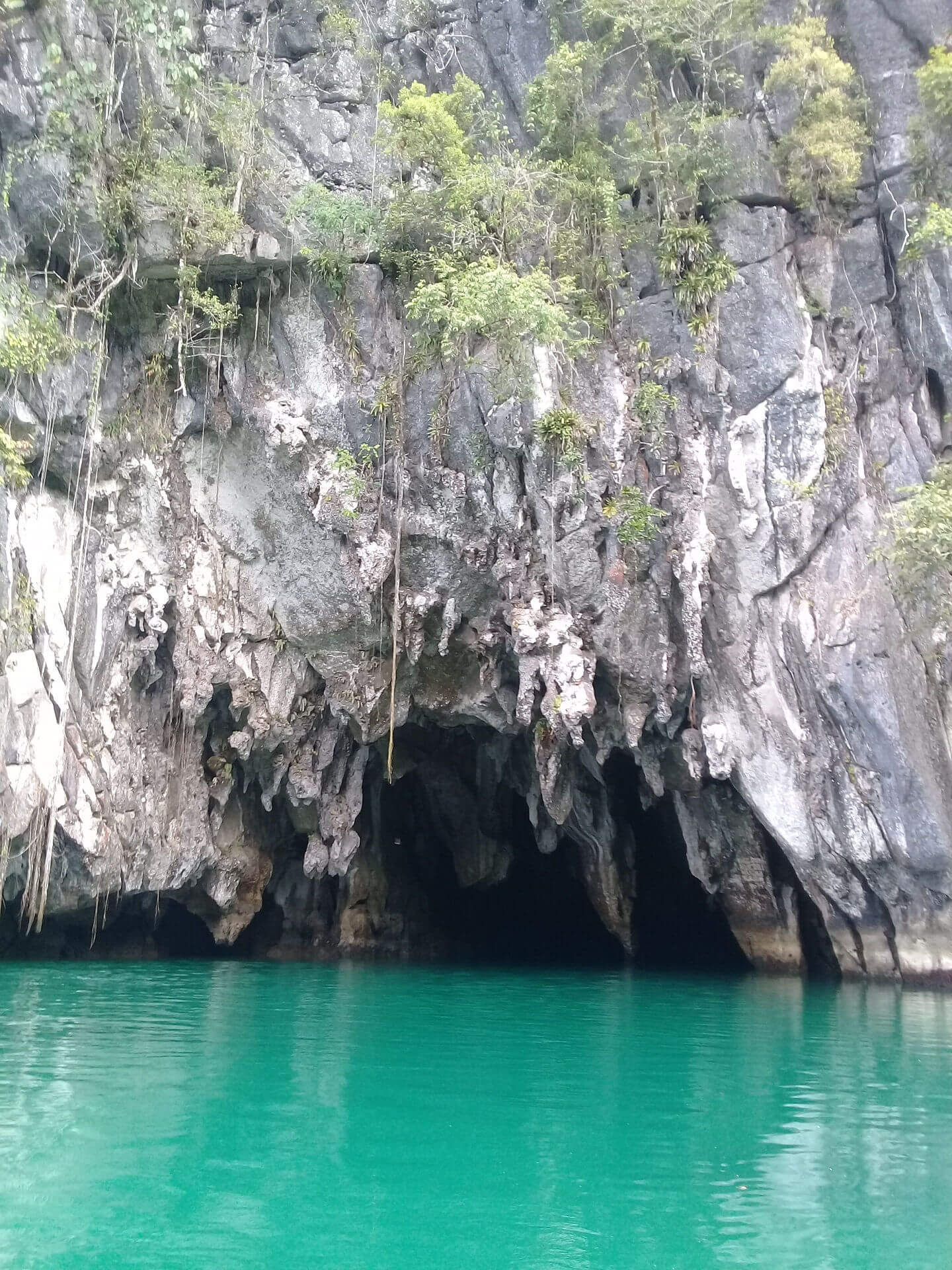 Sabang Beach is another gorgeous place to visit in Palawan. The beach is wide and seems untouched, the astonishing mountains and the sea are sceneries to die for. But other than the natural beauty, Sabang also has a zipline from a mountain that you can take to explore the entire place from above, and with this, you can have one of the most surreal experiences of your life to look at the paradise from the top.
Sabang is equally magical at night. The place gets even better and even more romantic to spend time with your significant other during your honeymoon in Palawan. The best part is that these luxuries are affordable, so maybe now is the best time for you to plan your honeymoon.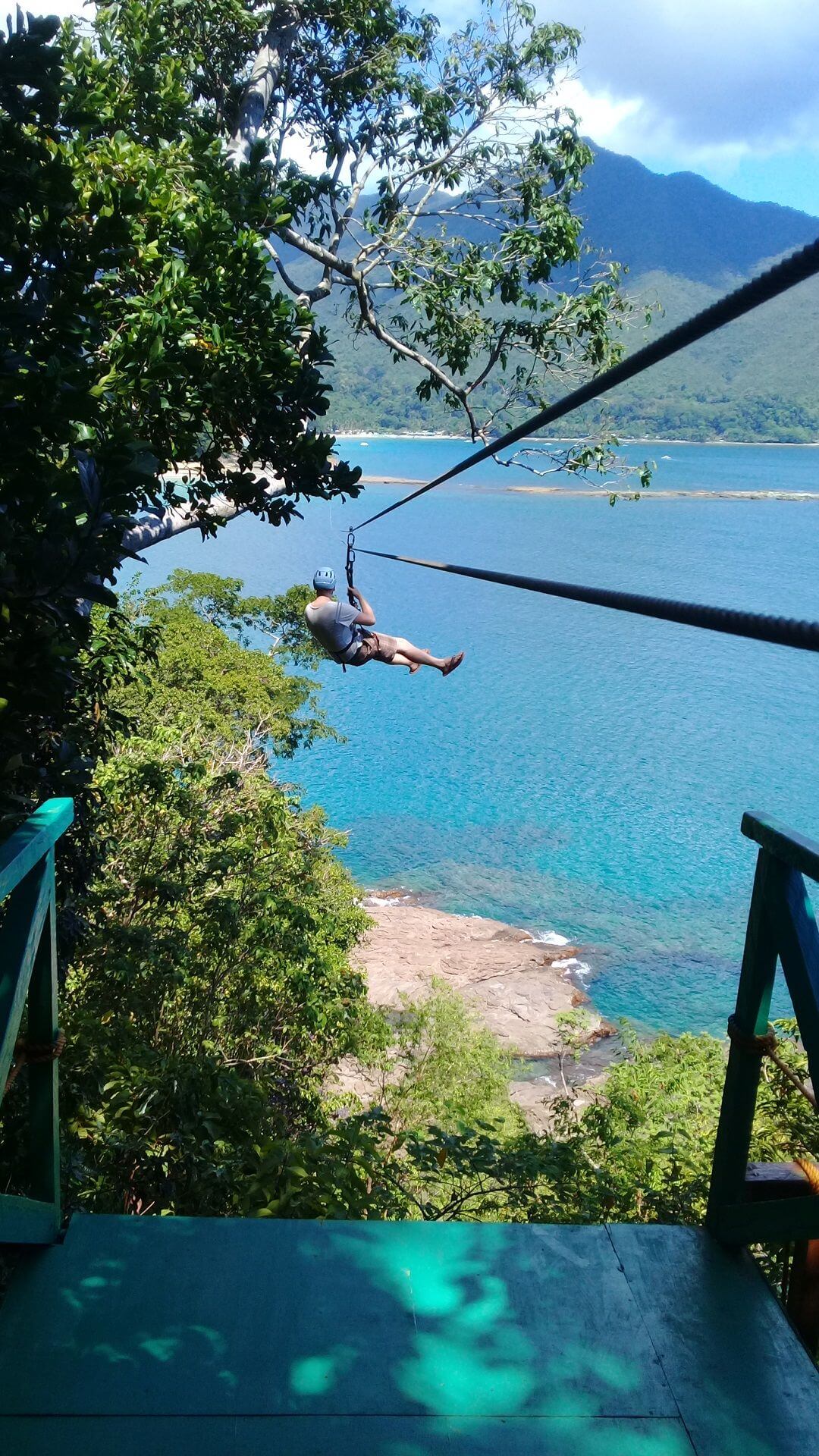 This place is an absolute treat for the eyes. It is a very small and quiet place in Palawan. Life in this village is very simple, which is why this has become an attraction for some because not many tourists know about this village. This village is so small that you can roam around the entire just while walking, and it will not even take half of your day. There are no luxurious restaurants, hotels, or bars around this corner, but you will fall in love with the serenity and peace that this place has to offer.
We Are Accredited by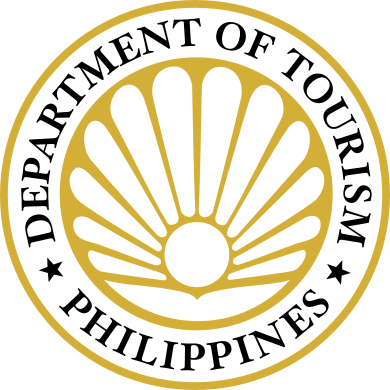 We Are A Member

24/7 Whatsapp Service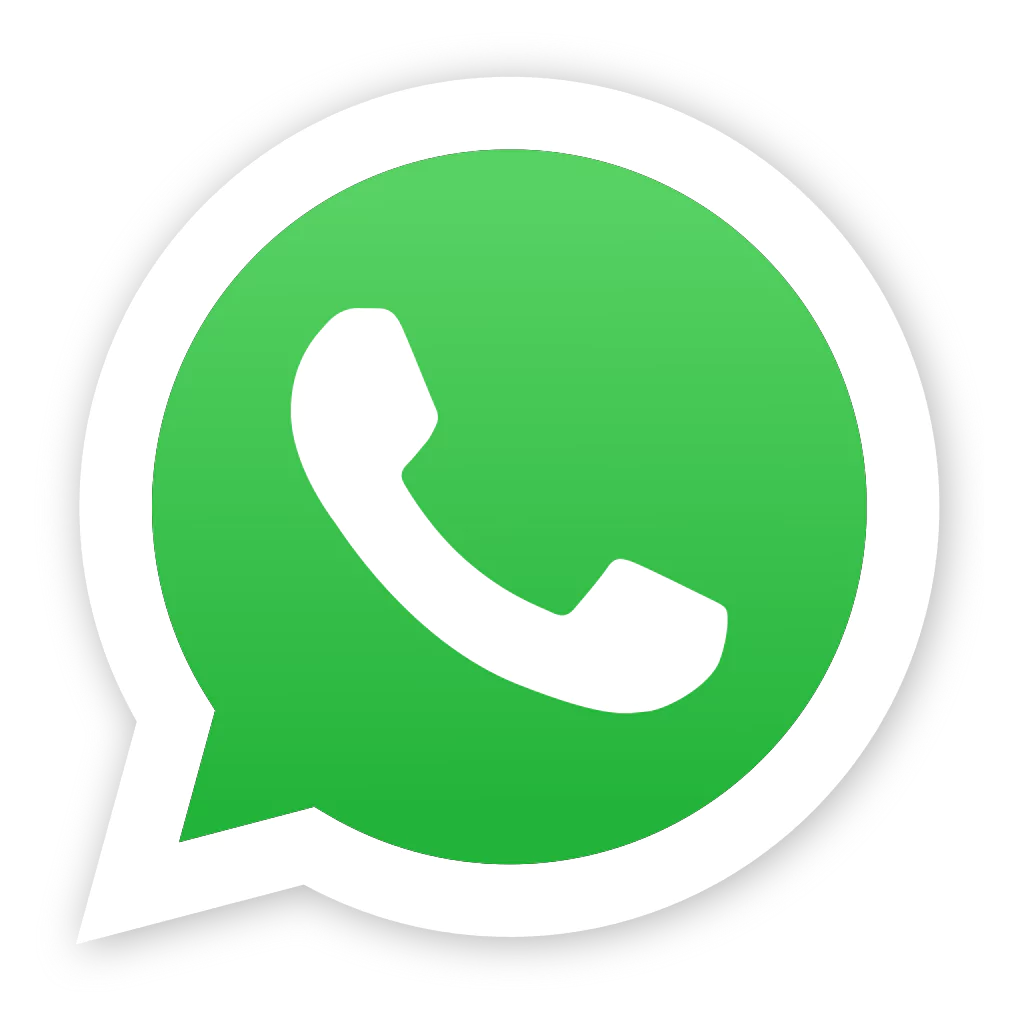 Our Travel Insurer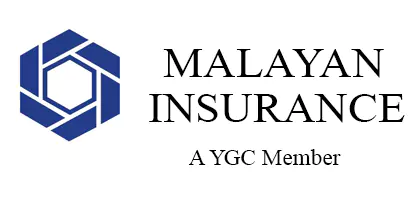 World Travel Awards

We Are Accredited by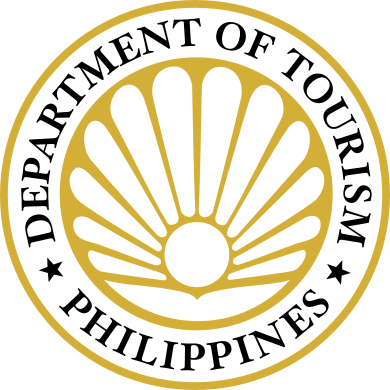 We Are A Member

24/7 Whatsapp Service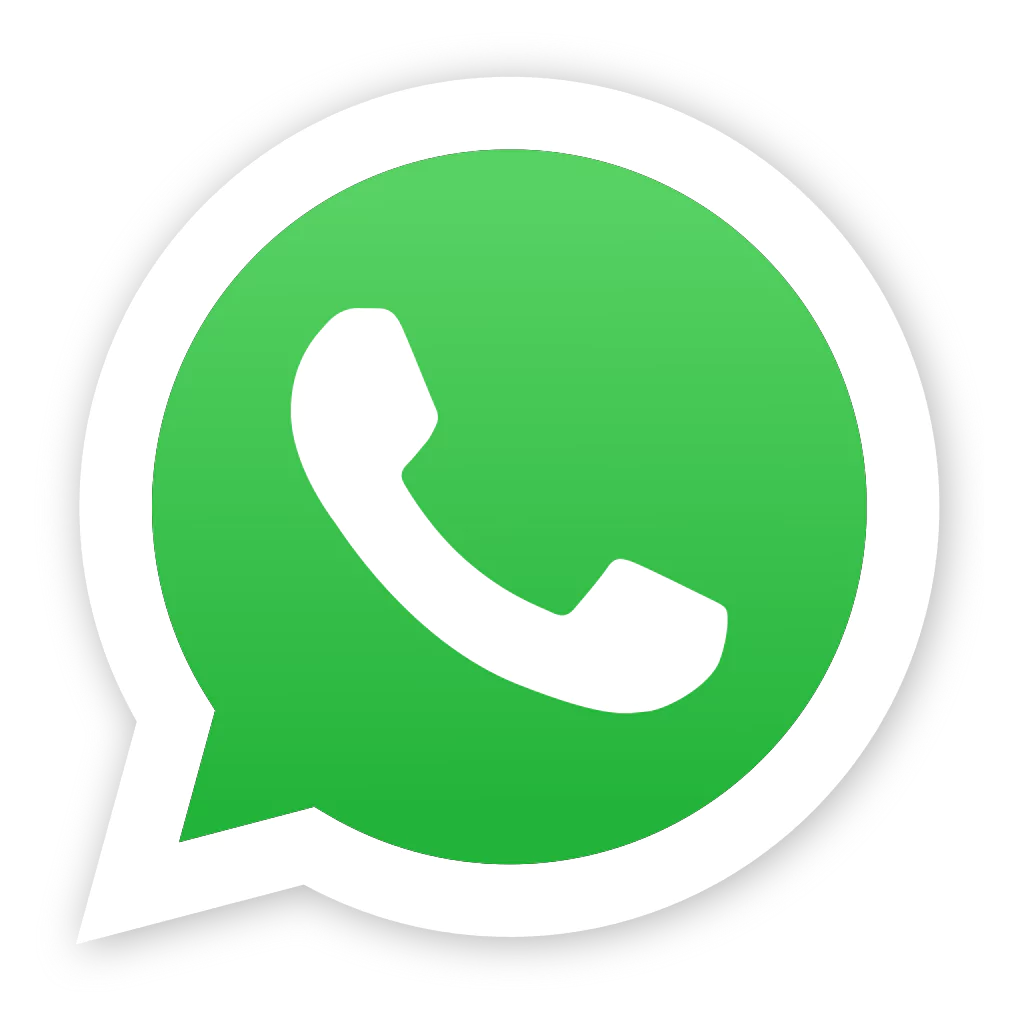 Our Travel Insurer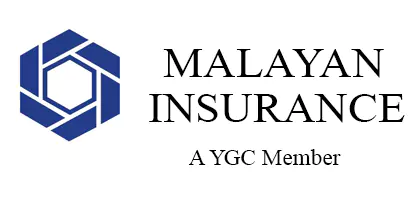 World Travel Awards

Ten things to do in Palawan
There is so much cool stuff to do, if you are spending your dream honeymoon in Palawan. A choice of the amazing things are listed below:  
1. Iwahig River Firefly watching
This place is no less than any magical world when you come here at night. The tour guide will suggest you take a kayak, which is a small boat that will take you around the river at night time and then you can witness glimpses of fireflies lighting the sky like thousands of sky lanterns. The fireflies cover the entire forest and fly between the trees to let you experience the enchanting sight.
2. Honda Bay
The number of activities you can do here is unreal; you can go out snorkeling, walk down the beach and explore the entire beach when you spent your day there during your Palawan honeymoon. It is undoubtedly one of the most interesting places in Palawan to visit.
3. Puerta Princesa Underground River
It is the longest underground river in the entire world, and a trip to the mouth of this river is more than extraordinary because you get to see such unusual natural scenery. A tour will take you to the first part of the river though it stretches out as long as 8.2 km. The only source of light is the natural light entering from the mouth of the cave. The cave and river system is surrounded by a national park where you will find monkeys and other interesting flora and fauna . Plan your Palawan honeymoon package with us to include a visit to this New 7th Wonder of the natural world.
4. Zipline Sabang
What is better than looking at breathtaking nature from above? The zipline in Sabang gives you the chance to go on an adrenaline-filled ride from the top of the mountain all to the end, giving you an experience of your lifetime. The zipline gives you a bird's eye view of the Sabang scenery, which includes the beach and the surrounding mountains. You will enjoy a view from above while the refreshing air races against your face.
5. Nagtabon Beach
Nagtabon beach is an asset to Palawan, and is a blessing on earth for the tourist. The coconut trees, the white sand, and the sparkling water provide the most peaceful environment to any person citing this beach.
6. The Starfish Sandbar
It is exactly what it sounds like! This island has starfish wherever you will step on the ground. These colorful beauties are so fascinating to watch as they offer so many colors for you to look at. You may want to watch your step before you move or may end up stepping on one, but do not worry; even though starfish may look harmful, they are not, but you should still look out for the tiny creatures. Many are known to us, and many are yet to be identified. The colors range from royal blue called Blue Linckia, Pebbled Seastar, which is brown, orange starfish, and many more are found on the island.
7. Snorkeling in Port Barton
Snorkel your way through the beach of Port Barton and make the turtles and other wildlife underwater animals your swimming partners. The underwater scenery and snorkeling here is unique compared to other parts of Palawan. And unlike other snorkeling spots, you can quietly enjoy the experience for yourself and your loved one without many others around as there are far less tourists here.
8. Scuba Diving in El Nido
If the nature on land is so beautiful, imagine how much more beautiful nature is hidden underwater. The marine life along the coast of Palawan is very rich and diverse which is why your experience with scuba diving in El Nido would be out of this world. Add it to your must-do list to experience during your Palawan honeymoon. You will get a chance to scuba dive right next to some astounding marine animals and wildlife. There is also a 50 meter underwater cliff, which is as breathtaking as the rest of the topography.
9. Estrella Falls
Do visit this stunning waterfall during your Palawan honeymoon. The waterfall is one of the best places in the world to go for a swim as the water gushes down a 20-foot fall that splits into two as the water hits an enormous rock. This is one of the top-rated places visited by tourists from around the world – to dive into the refreshing pool water of the Estrella waterfalls. You can hire a car to drive you here from your location and take advantage of our Palawan honeymoon package.
10. Nagkalit-Kalit Waterfall
This hiking place is a must-visit during your Palawan honeymoon. Attached to nature and the forest, you will have to cross the riverbanks along the dirt path to reach the stunning waterfalls of Nacpan Beach. The pool itself is so clear and attractive that a swim in the freshwater with your loved one will leave you more energized than before. The natural scenery is a must-visit place during your destination vacation in Palawan.
Design your Palawan Honeymoon now
Plan with us your tailor-made dream honeymoon in Palawan
Best Resorts in Palawan for Honeymoon
Apart from the public beaches and lagoons, Palawan is also known for its honeymoon resorts. El Nido Resorts are one of the most luxury resorts in the Philippines, where you may enjoy your holiday days to the maximum. The following list is a choice of the best honeymoon resorts in Palawan:
El Nido Resorts Pangulasian Island
This island is famous for having the most spectacular sunset and dawn views, which is why it is also known as the "island of the sun." It is situated near Bacuit Bay, surrounded by dense tropical trees. The resort features 42 premium rooms that are the epitome of luxury and comfort. The villas are one-of-a-kind and are located in various areas. The villas are well furnished with modern amenities, and the services are second to none.
Explore the Pangulasian Island Resort now!
The Flower Island Resort, also in Palawan, is a one-of-a-kind and traditional resort. It provides a relaxing setting in which you can unwind and enjoy your trip to the utmost. With its distinctive flora and animals, the resort will bring you extremely near to nature. The flower island resort includes 20 distinctive and attractive rooms, cottages, and bungalows, all of which are designed with a bit of Filipino flair. Booking a hotel for your Honeymoon at this resort is a decision you will not regret.
Flower Island Resort
will leave you with some amazing impressions!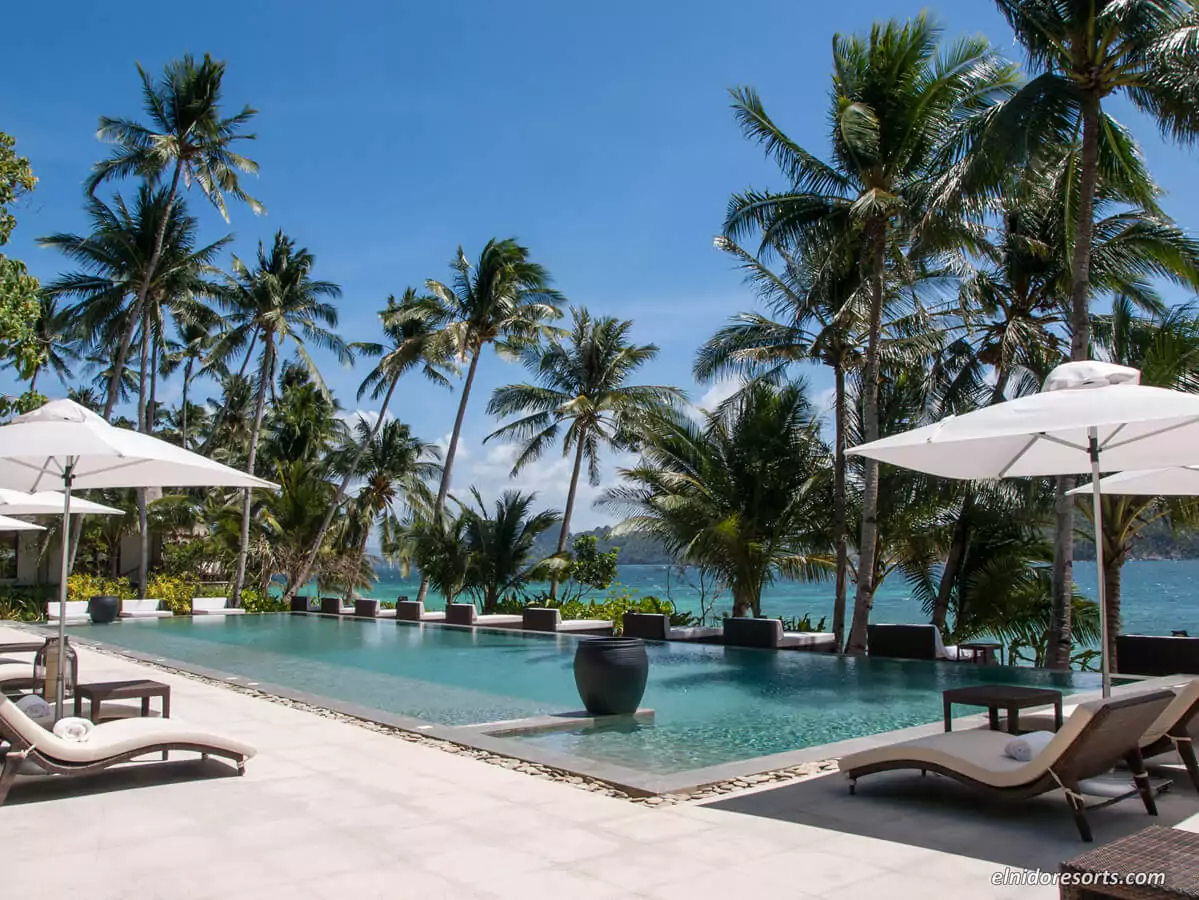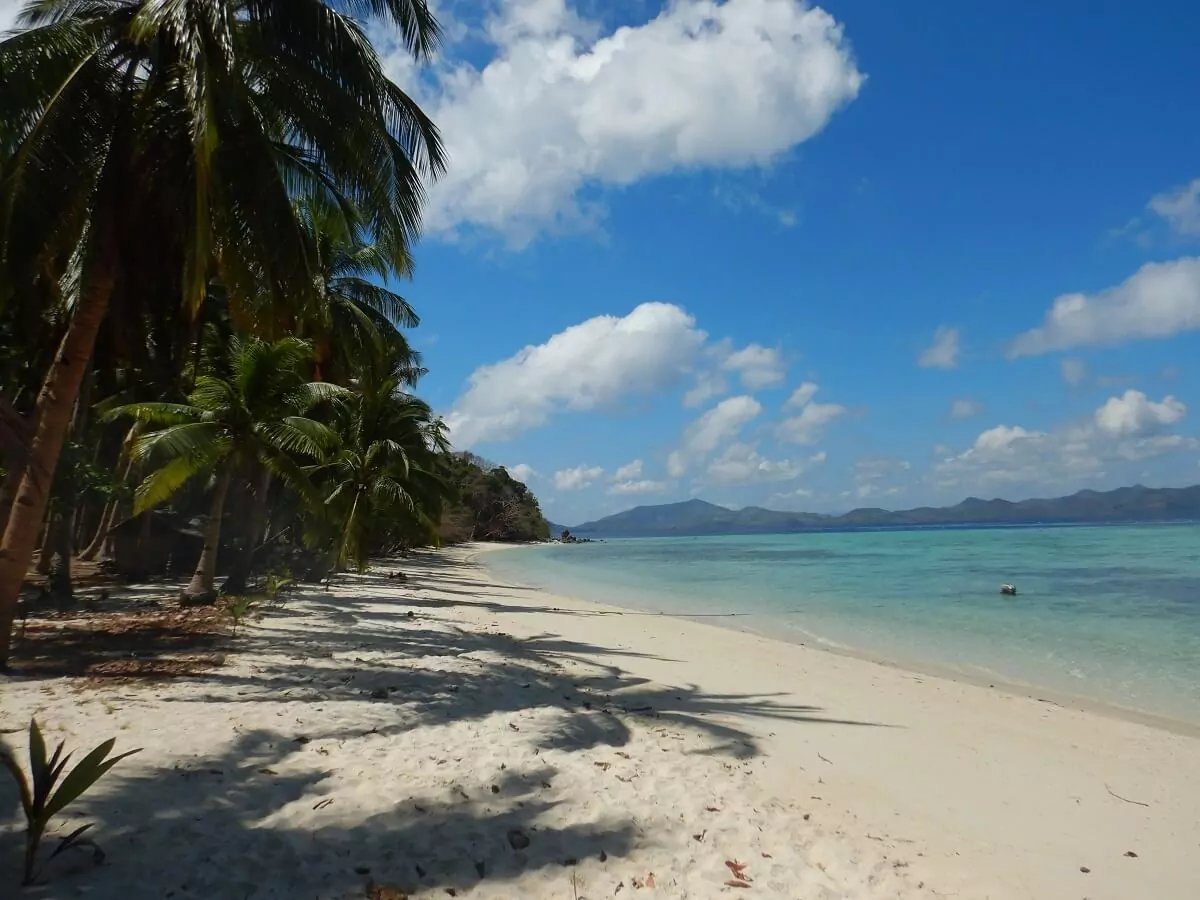 Daluyon Beach and Mountain Resort
One of the most exotic resorts in the whole of Palawan to make your Palawan honeymoon even more exquisite. Utilize our Palawan honeymoon package to enjoy this 4-star luxury that includes pool, free Wi-Fi, parking space with breakfast, and most spacious and pristine rooms for you to stay.
Explore Daluyon Beach and Mountain Resort now!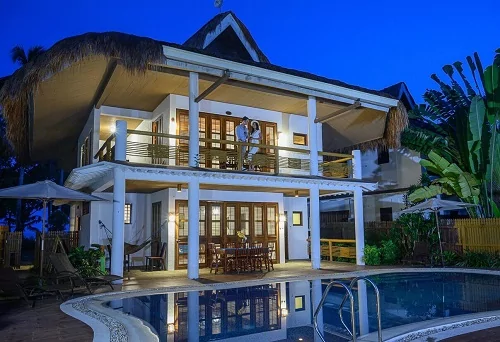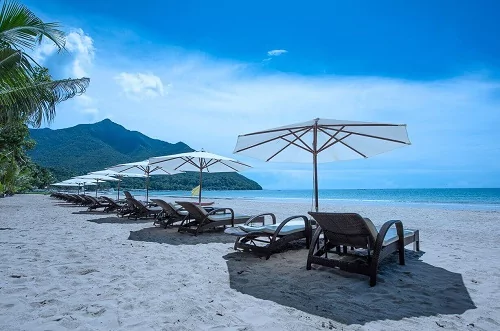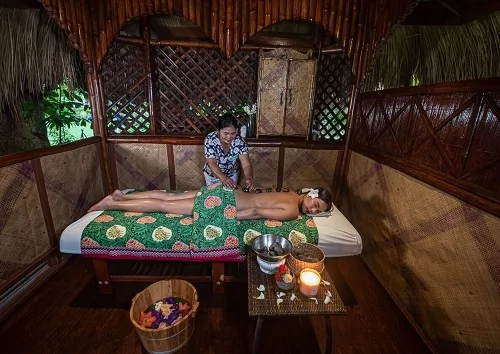 Tailor your Palawan Honeymoon Adventure now