Here you can find some testimonials of our clients. We are looking forward to hear from you.
Honeymoon for clients from Germany
We were in the Philippines for the first time and didn't know Philippines Tours before.
I had informed myself in advance of what we wanted to see and read up on travel books and the website. Philippines Tours put together a super cool trip for us and included all of our points. We also received various suggestions and implemented them. Everything went fantastic right from the start.
A volcano erupted shortly before our trip ;(. John and his team dealt with it very professionally and gave us a good and calm feeling. When we arrived in the country everything was super organized. German quality. All transport, pick-ups, hotels ,excursions-everything smooth and beautiful.We even met Melvin in the Philippines and had a small beach party together.It was so great and an unforgettable experience.Thank you again for that.
The country, the people, the nature, the attitude to life and the organization are simply fantastic. We highly recommend John/Melvin and the entire team. The country is already worth a trip and with Philippines Tours it will be unforgettable.
René Kunze from Grimma (28th February 2020)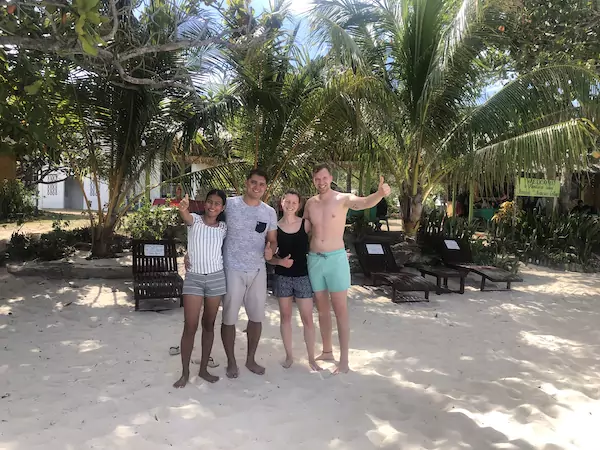 Travel report by Lisa and Benny
About our trip to the Philippines in spring 2018, to be precise, from April 18th. to 06.05.2018, we, that is Benjamin and Lisa, would like to report.
On Wednesday morning, April 18th, we left Frankfurt Airport for Singapore. There we used the stopover to see the city. After two days we went from Singapore to Cebu, where our Philippines Tours journey began. First of all, it has to be mentioned that we were total newbies when it came to the Philippines, and we totally relied on our contact person, John Rüth. He put the trip together in a very short time (2 weeks before the start of our vacation). We only told him what we imagine and what the travel budget is. After a few phone calls everything was organized and booked, one day before departure a What's App group was set up in which John and the local team were represented. This group can be used for questions or for spontaneous organizational things.
After landing in Cebu, we were met by our driver who took us to our hotel. It should also be mentioned here that all transfers of any kind were organized for us in advance by Philippines Tours. Arrived at the Mövenpick Hotel Mactan Island, we first opened up and explored the hotel. The next day was not an excursion for us, but a relaxing day at the beach. The day after, we went on a private city tour of Cebu.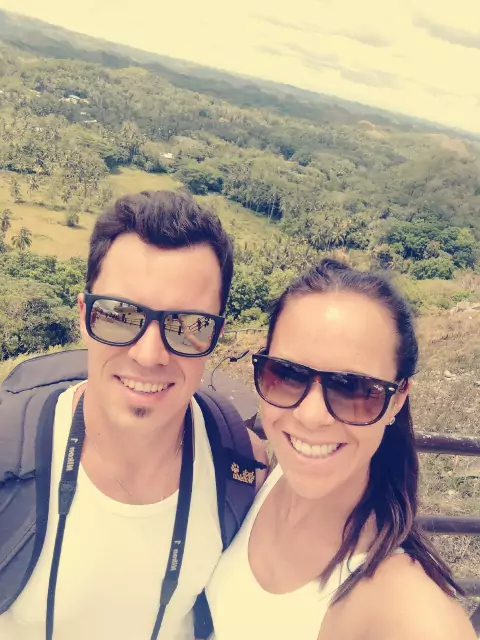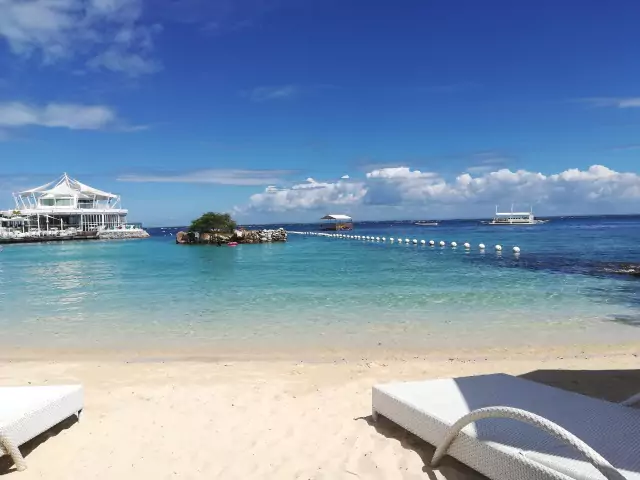 The next day we were picked up again by our driver June and brought to the port of Cebu. From there we took the ferry to Bohol, the journey took about 2 hours. Arrived in Bohol, we were welcomed directly and driven to our accommodation in Anda. In Anda a room was booked in the J&R Residence, which was really beautiful. The small resort complex with a total of 5 rooms, a pool, restaurant and beach access offers everything you could wish for during a stay. We received a very warm welcome and felt at home very quickly. 2 excursions were planned during our stay there, a sunset cruise and a private island tour of Bohol (Chocolate Hills, Tarsier Foundation and Lobokriver Cruise to the falls). We also rented a scooter there and drove around a bit on our own, looked at Anda and went to a cave pool.
After the 4 nights in Anda, our big transfer day began, so back to the port of Bohol, with the ferry to Cebu, in Cebu June was waiting for us again and brought us to the airport of Cebu. We then flew to El Nido on Palawan in a small plane.
Landed there, we took the Golf Caddy to the harbor and took the Bangka, the traditional Filipino boat, on our last journey of the day to Lagen Island.
On Lagen Island we moved into a Water Cottage at the El Nido Resort-Lagen Island. The small resort is well laid out, very well maintained and attaches great importance to environmental protection. We stayed there for a total of 3 nights before continuing to the next destination on Palawan.
We started the first day on Lagen Island very comfortably after breakfast in a lonely bay, which was reached by a short hike through the tropical jungle.
On the second day we planned island hopping, which was organized by the hotel. We can recommend this with a clear conscience, as really great lagoons and beaches are approached.
On the fourth day, the journey continued to Port Barton in central Palawan. After a nice farewell to Lagen Island, we took the speedboat back to El Nido Airport, where a driver was supposed to be waiting for us to take us to Port Barton. When we arrived at the airport, there was still no driver in sight, but that was quickly clarified after a short message in the What's App group provided and the driver drove up a few minutes later and the four-hour drive to Port Barton began. Arrived in Port Barton in the port, our luggage was loaded into a small bangka and we also got on it and started the last short transfer for the day.
Arrived at the small Prince John Resort, we were warmly welcomed by the owner John and moved into our small bamboo hut on the beach. This is where our small contrast program started, electricity was only available twice a day for about 3 hours each time and there was no warm water or air conditioning. But all this is made up for by a beautiful view of the sea, an ingenious fish and the family atmosphere in the Prince John Cottage Resort, and we can only recommend the restaurant! On the first day, a small island hopping tour with snorkeling and lunch was planned for us, great snorkeling spots and small lonely islands were approached and lunch, i.e. the fish, was caught fresh from the boat. All in all a great excursion.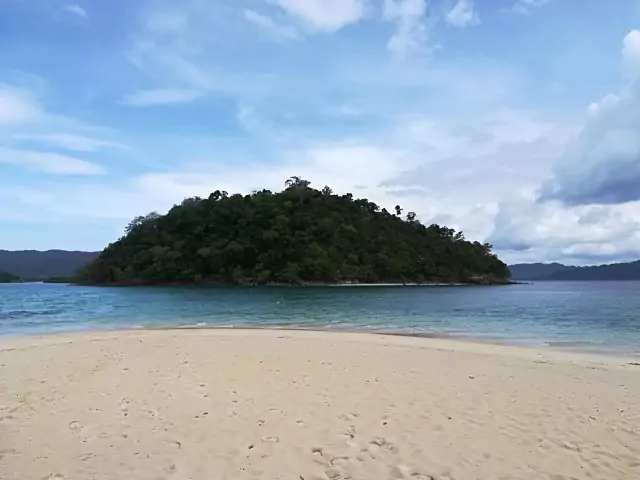 A total of three nights were planned in this accommodation, but after the second night we spontaneously booked a hotel room in Puerto Princesa because the weather had changed and it was only raining and we were hoping for better weather in Puerto Princesa (from there our Flight to Manila a day later). So we quickly booked a hotel room over the Internet, since the WLAN was also quite poor, and also informed John from Philippines Tours about it. The transfer to Puerto Princesa was rearranged and shortly afterwards we were already in the car.
We can't say much about Puerto Princesa because we hardly spent any time there. The next morning we flew to Manila, the capital of the Philippines. Arrived at the airport, we looked around for the hotel transfer, but due to the many people we couldn't find anyone, so here again a short message to the group and less than 5 minutes later a driver was there who took us to our hotel.
We spent the two nights at the Peninsula Hotel, a very large and beautiful hotel in Manila's financial district. This hotel wasn't booked from the beginning, we decided to go somewhere else when we booked the trip, but didn't pay attention to whether the hotel had a pool. So we wrote to the Phillipinen Tours team from Puerto Princesa to see if a rebooking would be possible and, as before, the team made everything possible for us!
In Manila we looked at the colonial Intramuros district with its city walls and magnificent churches. Manila is incredibly big and diverse, so it's definitely worth a trip, we liked Manila a lot better than Cebu. The next day we started our journey home and an unforgettable holiday came to an end for us.
In conclusion, we can say that everything was well organized and the holiday absolutely met our expectations and wishes. We got to know the Philippines as a very friendly, safe and open-minded country. We would therefore like to thank John in particular for organizing the trip and for introducing us to the Philippines as a wonderful holiday destination to travel to. Thank you also to the rest of the Philippines Tours / Kapwa Travel team!
Greetings and have fun in the Philippines!
Customer testimonial from Larissa and Chris
We had an unforgettable honeymoon in the Philippines in June/July 2022 thanks to John and his entire team. We visited several islands, each of which captivated us.
In contrast to some assumptions about the Philippines that were propagated in Germany, we were only positively surprised by the country and its people and can only recommend everyone to travel to this extraordinary country!
The Philippine Tours / Kapwa Travel team put a lot of effort into designing our route in advance and tailored it to our individual needs.
As a little insight into our activities on site:
Snorkeling with giant turtles, scuba diving, surfing, bangka and boat trips to various smaller islands, kayaking, tricycle rides, inland and waterfall tours, a breathtaking Lobok River boat tour, a visit to a tarsier station and city tours with impressive markets and historical museums . (I'm sure we forgot something ;-))
Thanks to a personal Whatsapp group, someone was always available on site. Even when we almost missed a surf course due to a puncture with our scooter, the team helped us and, over several phone calls, pushed the course back a few hours for us. You couldn't ask for a better tour guide!
The local guides were very competent and always tried to look after us. Everything was organized smoothly!
Another highlight was an unforgettable evening with John himself, who took the time for us and rented a few extra days at the Coco Grove Resort (which, by the way, like all the other booked hotels, is highly recommended). John is an extremely inspiring person – we were so happy to meet you!
All in all we couldn't have asked for a better honeymoon and we're returning with a suitcase full of adventures and unforgettable impressions.
A huge thank you again to everyone on the team who contributed to our trip and especially to John who does a great job!
Larissa and Chris
We Are Accredited by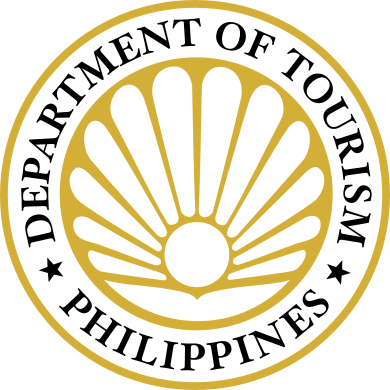 We Are A Member

24/7 Whatsapp Service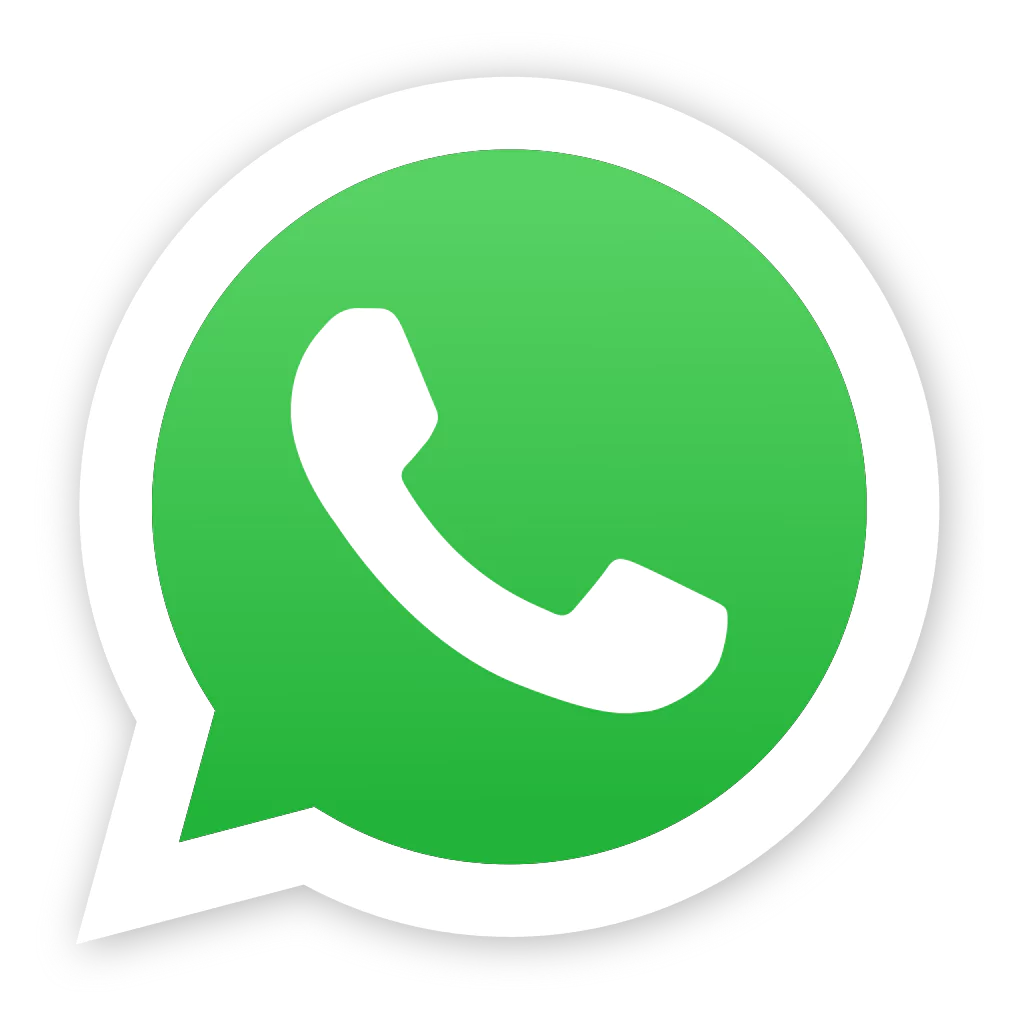 Our Travel Insurer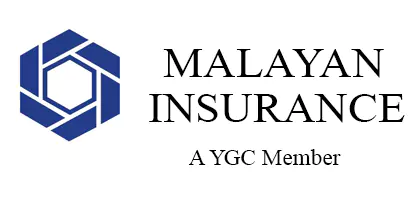 World Travel Awards

We Are Accredited by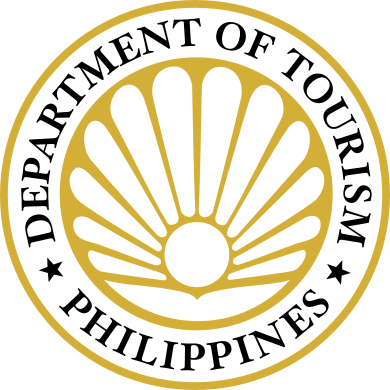 We Are A Member

24/7 Whatsapp Service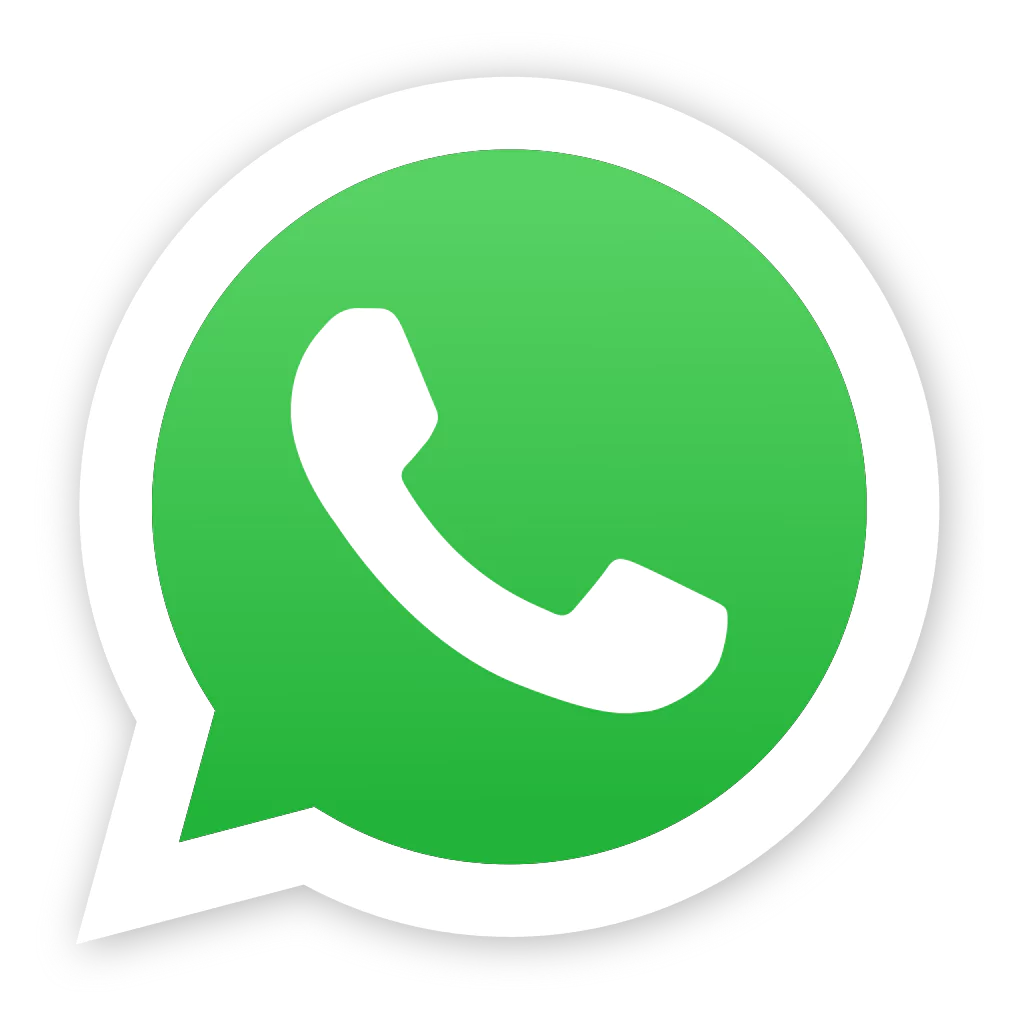 Our Travel Insurer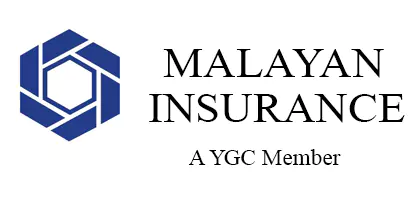 World Travel Awards