Daluyon Beach and Mountain Resort – Sabang, Palawan
Have you been to the island of Palawan, Philippines? This wonderful island owns the best honeymoon destinations, too! One of these destinations is a place where preserved beautiful views, great food, and exceptional accommodations are in!
Introducing one of the superb honeymoon destinations in the country, the Daluyon Beach and Mountain Resort! Consequently, this will bring you to the world of classic and odernity, where you can have a more intimate honeymoon.
This place is a four-star luxury resort in Puerto Princesa, Palawan. Located just approximately 15 minutes away from the resort is the iconic Puerto Princesa Underground River, a UNESCO Heritage Site and one of the New Seven Wonders of Nature. Its inclusive our package is a convenient option when you are planning to go and explore the underground river.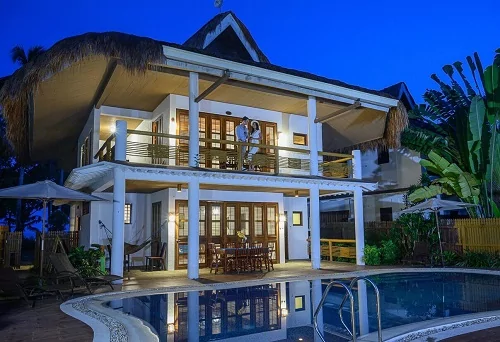 Discover Your Tailor-Made Luxury Honeymoon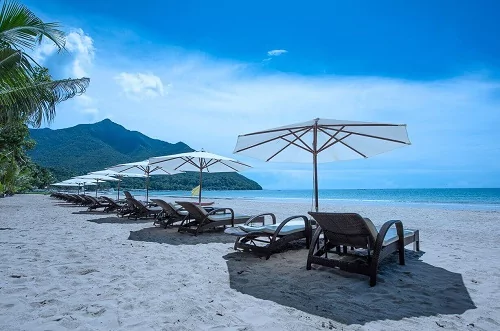 Swim with your honey day or night
Also, you can arrange a pick-up from the airport. Aside from this, the resort offers free parking for those who have their vehicles and gives free breakfast and access to the internet.
Of course, there is a well-maintained pool where you can dip to relax. If you prefer to have salt in your hair, its alluring beach is always free. Honeymooners can always choose for their best preference. So, night or day, tender swimming moments with your honey is guaranteed.
Get sweaty and be fit in the resort's fitness center with a gym where you can confidently do your workouts together. Moreover, you can see the nearby town to explore shops and dining places. If you don't have vehicles of your own, worry not. You can utilize fun bicycles at a fair cost.
Enjoy your honeymoon in the luxurious beachfront accommodations of the Daluyon Beach and Mountain Resort
Suiting your desired preference, the resort has luxurious beachfront accommodations. Here, the private space for your intimate time together is a great assurance! The rooms depend on the floor area, air conditioning, minibar and more. There is also a private balcony where you can view the scenic environment of Sabang Beach which is one of the best beaches in Palawan. Getting excited? Relax because there's more!
If you are fond of watching movies, there is a flat-screen TV to enjoy indoor relaxation. Perfect for movie night shows, isn't? And if you need room service, staffs are very accommodating and will ensure that your stay in the hotel is going to be as comfortable as possible. So, enjoy it!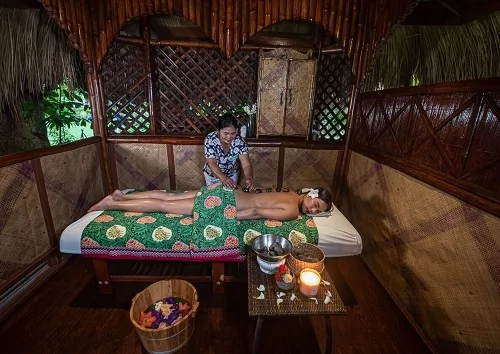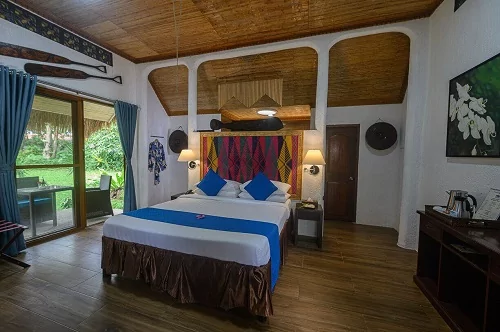 Harmony, blue water and an unforgettable honeymoon are waiting for you!
Just a short walk from the beach, there is Garden Casita which provides a cozy retreat with a colorful garden view with great fragrance. Harmonized with wide shore and clear blue waters, experience a honeymoon themed with an island life at its finest. And to make you more enthralled, did you know that the magnificent place has been awarded 3 ASEAN Green Hotel Awards?
Therefore, turn your fantasized honeymoon experience into a magnificent reality! Be in Daluyon Beach and Mountain Resort in Palawan.