Supreme majesty! This is the most appropriate way to describe this stunningly beautiful paradise in an island located in Palawan, Philippines. Experience and enjoy its supremacy in every way! Embrace its magnificence for the perfect honeymoon of your life in Noanoa Island!
NoaNoa Island is a four-star resort hotel found in the Taytay Bay in Palawan. It is perfect for couples who are looking for romantic getaways and is great for families seeking peaceful and relaxing vacations.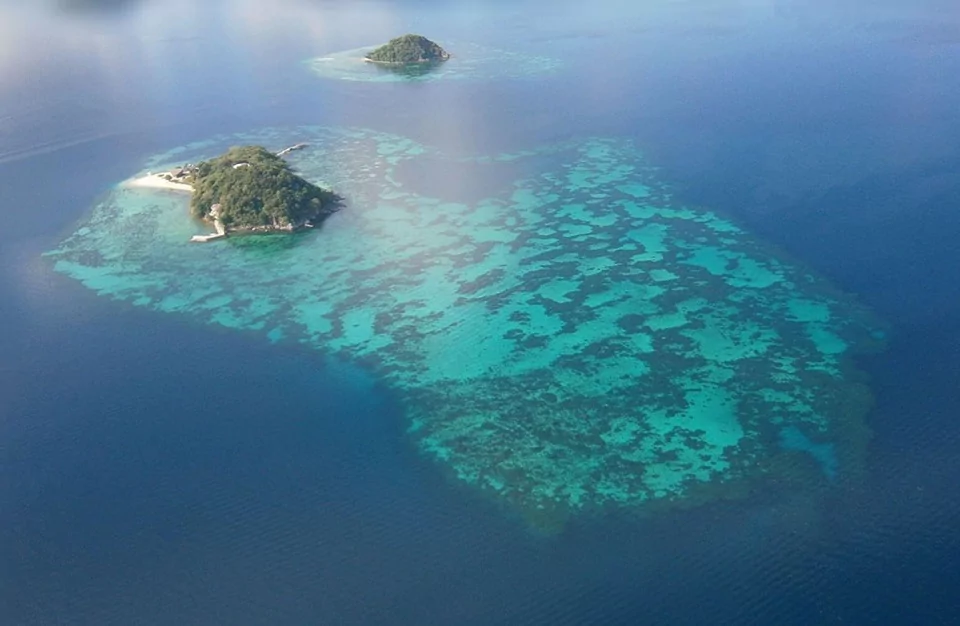 Discover Your Tailor-Made Luxury Honeymoon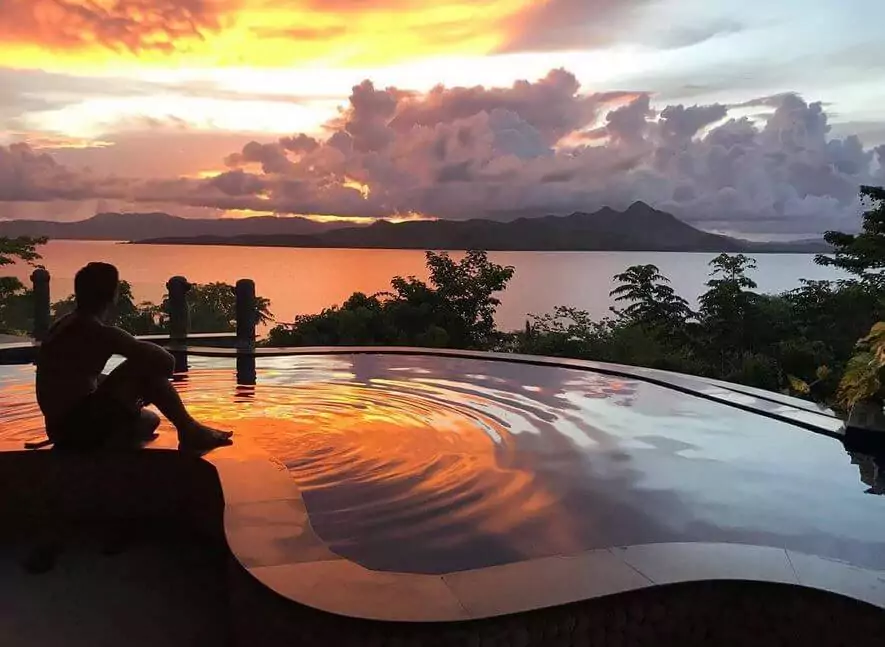 One highlight of NoaNoa Island is the amazing infinity pool
The island has amenities such as free connection to high-speed internet, bar or lounge, and free access to an infinity swimming pool. Moreover, there is a beach where you can do snorkeling with great coral reefs, and other facilities and activities where kids can enjoy. This is all good to explore especially for your family. Apart from this, an on-site restaurant where palatable foods are on the menu is also nearby.
Room accommodations are in suites and are non-smoking. Depending on the types of rooms, air conditioning is available. Everything that you need is present in the special space for your honeymoon.
Discover the whole underwater world while snorkeling
NoaNoa island resort also offers a world-class spa. Yes, it is. From full-body massages to pedicures, one can relax on the island. The staff can also give a one-on-one tour of the reef if requested and can accompany you during long swims on the beach.
Do you love kayaking or interested in learning to do so? Then, Umbrella Island is where you can indulge in. Another, you can enjoy and ask for some guidance from the staff. Most importantly, you will have a tour guide who can give you information on important things about marine life and the environment.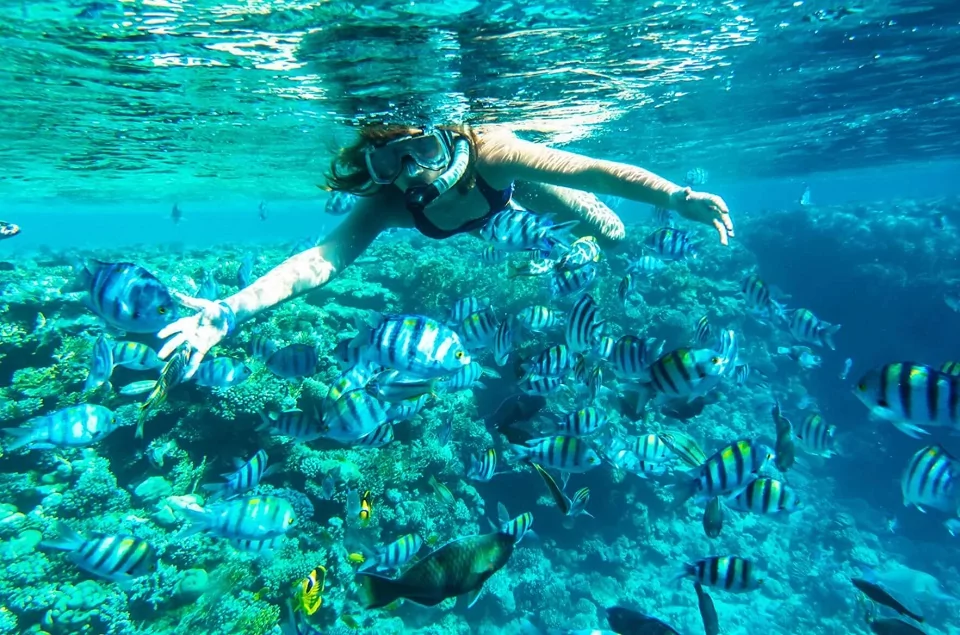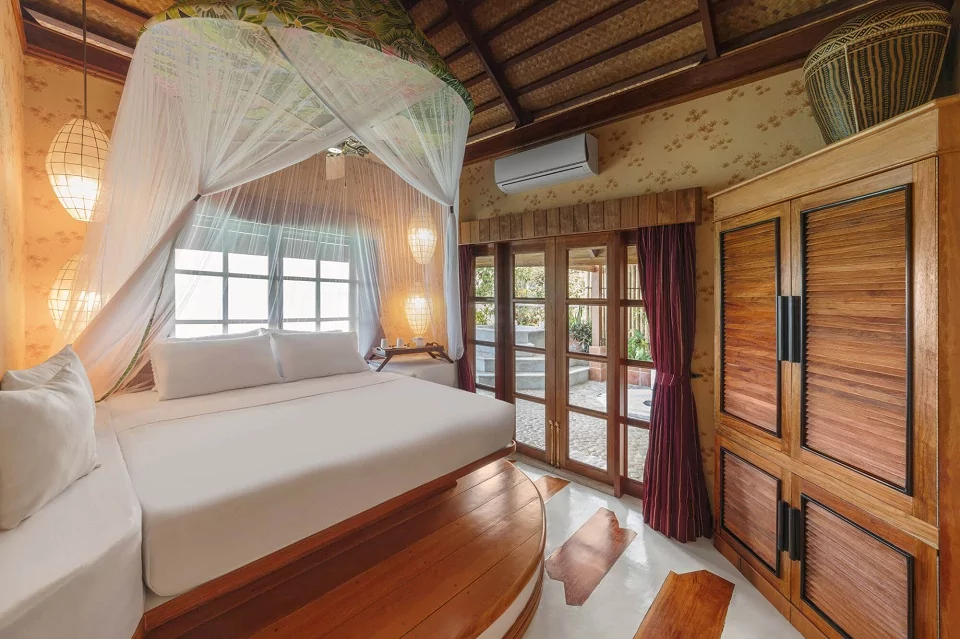 The honeymoon suite of the NoaNoa Island resort is the perfect retreat for the loving couple
Having only minimal design on the whole island and only six (6) guest rooms in total, anyone can enjoy the exclusivity and privacy the island can offer. For instance, you can choose either renting just a room or renting the whole island itself! When there is at least one booking in NoaNoa resort, the island is strictly child-free, where kids under 16 are not allowed. But, this is with the exception if you will be renting the whole island.
What makes it more fascinating is that the staff can speak multiple languages. This makes the guests especially foreign tourists feel welcome without any communication barriers.
The island also has one of the most seductive dazzling seas embracing the whole paradise. Take an all in all pleasure on this magical island for your most anticipated honeymoon. Explore the wonderful heaven of NoaNoa Island, Palawan!