Dolphin House – Moalboal, Cebu
Welcometo Dolphin House – a small piece of paradise for divers and non-divers located in Moalboal, Cebu. Spend your most awaited honeymoon in this fancy hotel and resort! A perfect abode for honeymooners where hospitality and uniqueness surrounds.
Here you can have a honeymoon filled with the peace of mind and serenity. Many people who have been here will prove that this place is a total must-go for honeymooners. This seafront resort would surpass your expectations.
Discover Your Tailor-Made Luxury Honeymoon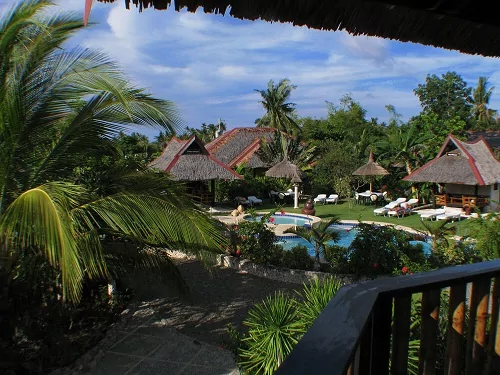 Enjoy the dive and swim with your honey at the Dolphin House in Moalboal
For sure you are curious why they call it Dolphin House. Well, yes! There are dolphins here literally, plus you can get to see turtles, moray eels, octopus, sea snakes, and a variety of fish species!
Enjoy the dive and swim with your honey and savor the magical moment under the sea. Devour your dreamed honeymoon experience beneath the blue waters while taking pleasure in the aquatic wonders. Do you wish for an underwater-themed honeymoon? This will be a terrific and one of a kind celebration of your married life!
Watch the beautiful sunset and relax fully with a perfect massage
Further, sweet couples like you can watch the beautiful sunset and enjoy little Tea Houses with fascinating seafront sceneries. If you want, you can also take your family here and enjoy the high-rated commodities and facilities. There are lots of stuff to explore and enjoy in this little paradise. There is an exquisite view of the green environment and fresh air that encompasses the whole area.
This place will always make you feel zealous! Want to know more? Or do you want to see cute dolphins and sea creatures? Have your reservations in Dolphin House in Moalboal, Cebu now!