Coco Grove Beach Resort – Siquijor
One of the perfect resorts to spend the honeymoon! Imagine waking up in a tropical environment in the morning with your partner. Such a beautiful moment to cuddle!
Then get yourself ready to have fun doing outdoor activities during the day. You can also have long romantic walks on a white sandy beach during sunsets. Well, Coco Grove Beach Resort is surely one of the perfect places!
For outdoor activities, the resort has a Water Sports Center that has a range of aquatic sports available including snorkeling, diving, kayaking, and windsurfing. It also has surf skis, speedboats, banana boats, and paddle boats available. Looking for a much more thrilling honeymoon? Coco Grove Beach Resort got you!
Discover Your Tailor-Made Luxury Honeymoon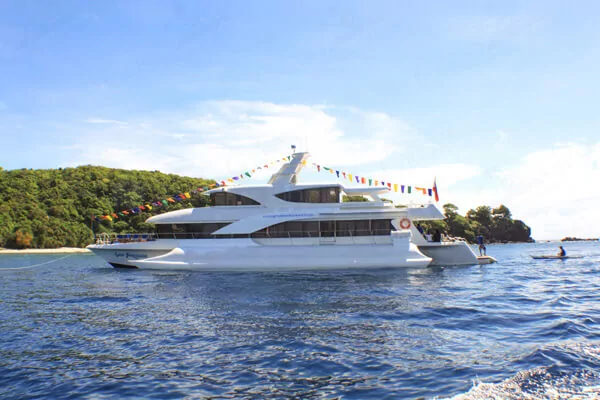 Snorkeling, Diving, Banana boat in Siquijor – and much more to discover
Diving is one of the best things to do in the resort. There are several diving sites all around the island of Siquijor perfect for observing and engulfing yourself in the marine world. Luckily, you do not have to go far from the resort because right in front of Coco Grove Beach Resort is the Tubod Marine Sanctuary.
The resort also has a Dive Shop that offers different diving courses taught by qualified instructors and different equipment to suit your preferences.
The resort has common amenities such as free parking and secured parking, internet connection, free breakfast for in-house guests, complimentary welcome drinks such as tea and instant coffee, airport transportation, shuttle service, and a dry cleaning and laundry service.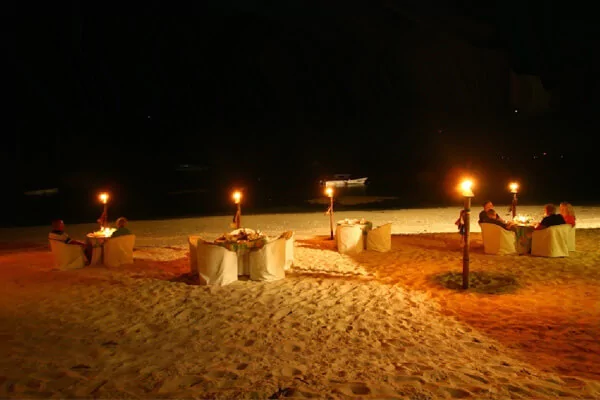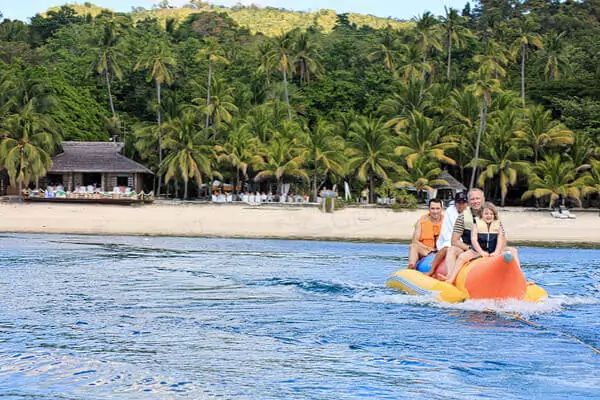 Coco Grove Beach Resort – probably the best resort in Siquijor
The place has a banquet room, 3 swimming pools, a spa, a game room, a poolside and swim-up bar, sun loungers, an on-site restaurant and evening entertainment.
There are ranges of room accommodations to choose from such as suites, family rooms, and rooms that have a mountain view, or ocean view. The rooms are equipped with air conditioning, a desk, a satellite TV, a minibar, a coffee/tea maker, housekeeping, and a bidet. Even with 91 rooms in total, the resort is still spacious and you would therefore still enjoy your privacy and total relaxation.
On the other hand, the executive rooms are the highly recommended rooms. An executive room features a queen-sized bed and has its private veranda with a great view of the tropical environment outside. The room has a stocked mini-bar and is powered by a backup generator to ensure a 24/7 supply of electricity.