Amorita Resort – Alona Beach, Panglao
One of the best places in the Philippines to spend your honeymoon! Do you like excellent services? Looking for a honeymoon place to stay in after a long travel in Bohol? Come to Amorita Resort! Located in Ester Lim Drive in Barangay Tawala, you can see the resort that possesses the famous Alona Beach in Panglao!
It is a beachfront resort that is elegant and well-conditioned for a long journey you've been through. It has beautiful verandas where you can see the leafy meadow and a breathtaking overview of seawater of the famous beach in Bohol. Seize the joyful moment by doing water activities such as diving, snorkeling, and swimming!
Discover Your Tailor-Made Luxury Honeymoon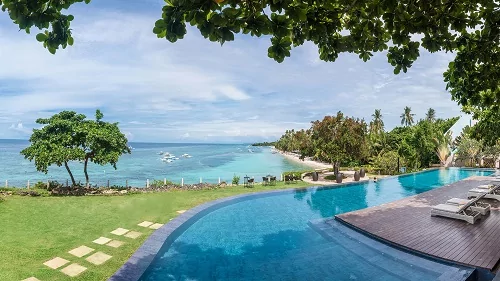 Discover the Filipino and seafood cuisine in Amorita Resort
If you want more giggling but adventurous moments with your honey, you can both do mountain biking, kayaking, and paddle-boarding. Here you just have to rent for the facilities to go through fun escapade. This place is an easy drive to and from Tagbilaran airport and seaport as well.
Be careful! You will be seduced by the Filipino and seafood cuisines in this place. Saffron Restaurant presents mouthwatering Filipino dishes and scrumptious seafood. Of course, do not be worried about the price because everything is fine. For menus of special dietary supplements, these are all available upon request. You will surely have a delightful meal amidst a silent and warm environment.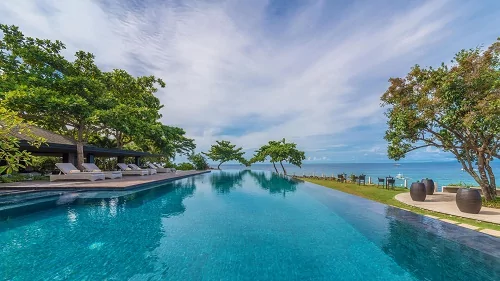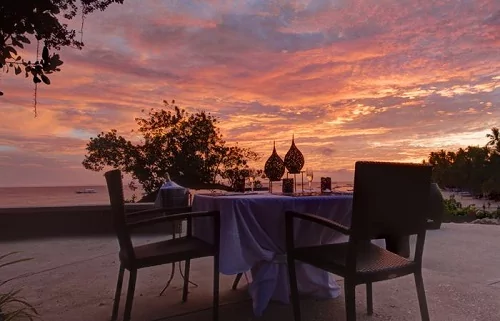 Perfect honeymoon – Enjoy the amazing infinity pool and the stunning ocean view
This is surely going to be a perfect spot for your honeymoon stay. Here you can take pleasure in a clean and comfortable place like home. This amazing resort also has two swimming pools, huge and comfy rooms, mixed with warm and friendly staff.
The front desk in-charge is always alert about the needs and wants of the guests. Also, great commodities and facilities is an unquestionable thing. Many of the guests who have been here always want to go back to this enthralling place.
Now,pack your things and experience a majestic honeymoon in Amorita Resort, Panglao! You don't want to miss it!