Philippines Honeymoon – the most wonderful honeymoon of your life
A Philippines Honeymoon is a very special vacation as it is the first one after getting married. It brings in a lot of memories which a couple cherishes together for the rest of their lives. It has to be perfect as a couple starts their new journey together.
There are many honeymoon destinations; some are overrated, some are underrated, and some are still undiscovered. Let´s discover the Philippines honeymoon destinations and the Philippines Honeymoon Packages now together!
The Philippines is a place which can make your honeymoon worthwhile, and you leave this place with your hearts filled
with love and gratitude. If you are planning a honeymoon, then this article will be helpful for you. While finalising the destination with your partner, keep the Philippines on the table. Keep reading to know why.
If you want to meet nature and adventure together in one place, then the Philippines is the place to be. It is sure to
give you the best time of your lives. There could be no place better than the Philippines for spending your precious moments together during your honeymoon.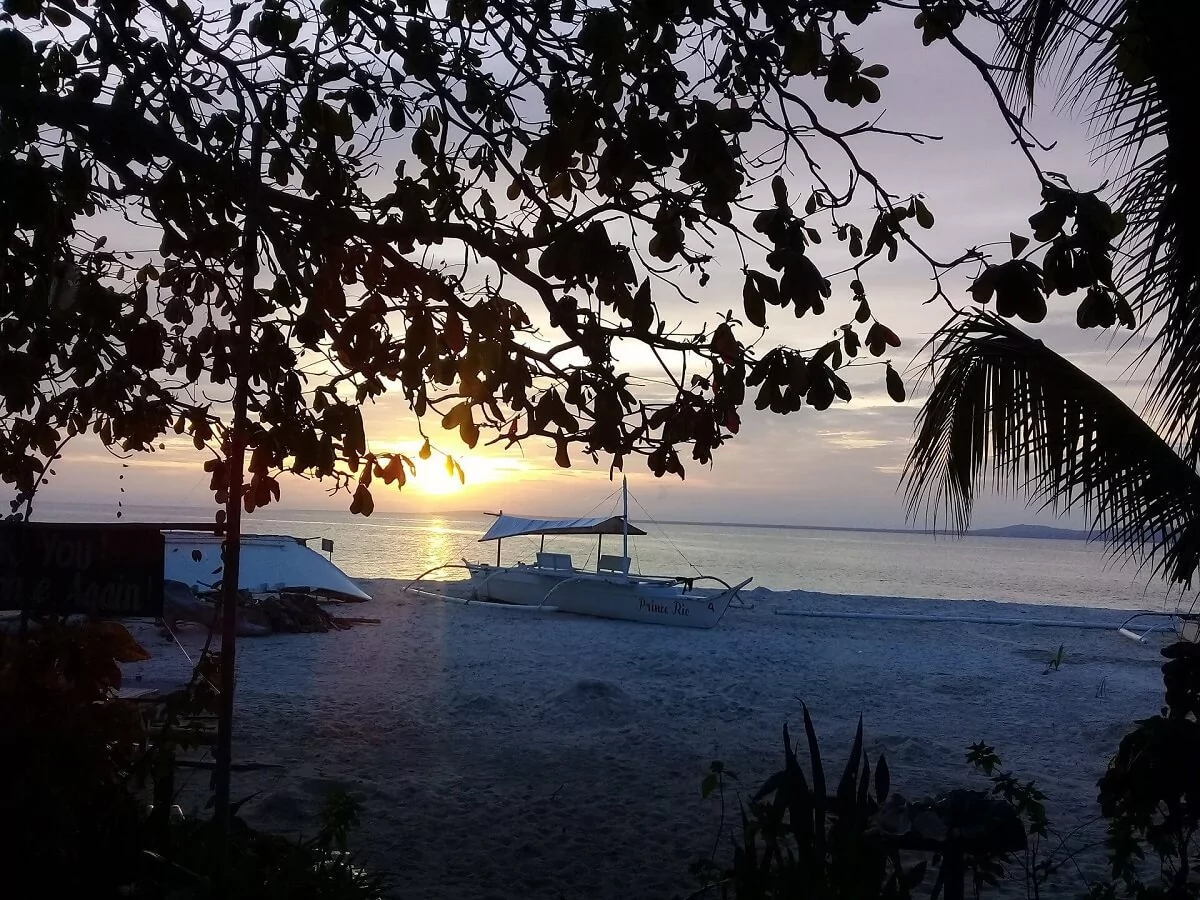 Why choose a Honeymoon in the Philippines?
After all the stressful wedding preparations and busy events, a couple only needs to relax and unwind together on their honeymoon. The Philippines is a place which has over 7,000 islands which is a treat for the eyes, the mind, and the soul. It is a place where nature and adventure come together to give you a lifetime experience.
The Philippines is a place where you will fall in love not only with your partner but with the place as well. It is a place where love is in the air and happiness is all around. Philippines honeymoon will stay in your heart forever. Here is why you should pick the Philippines as your honeymoon destination.
All about the Philippines
The Philippines is an island country located in the Southeast part of the Asian continent. It touches the western side of the Pacific Ocean. It has an extensive group of over 7,641 islands
which makes it an archipelago. It is the 5th largest island country in the world. The Philippines has a total land area of 300,000 square
kilometres. The largest island of the Philippines is Luzon, and it is spread on about 105,000 square kilometres.
The Philippines is neighbours with Taiwan, Japan, Palau, Indonesia, China, Malaysia, and Vietnam. The Philippines is a place where you will see a unique blend of cultures and races. This unique blend was created by the Spaniards, Arabs, Malays, Chinese, Hindus and Americans. They all interacted to make the Philippines a cultural crossroad which it has become since then.
The Philippines and its climate
The climate of the Philippines is tropical throughout the year. It has two seasons during the year, i.e. the wet season and the dry season. There are some areas in the Philippines that experience
rain throughout the year. Whereas some get to experience the dry season as
well. Humidity levels increase from May to October. That's when the monsoon strikes and the climate becomes even more humid.
Best time to visit
The Philippines has more tourist activity during the dry season, i.e. from November till April. Honeymooners who want to make the most out of their trip should plan it during the dry season as the whole country becomes accessible during this time. You can travel to the beautiful islands and even go to the remote areas which have the most exotic views.
If you want good value for money, then try travelling during the months May and November as the flights get cheaper and accommodation rates get better. But you miss out on the lovely crowd that comes from all over the world. The parties are more fun when there are more people,
but that's a personal preference. Some people like to have some secluded time
with their partners, so for them, this is the ideal time to travel. After all, the Philippines honeymoon is all about relaxation and unwinding.
The Filipinos are amazing
A country is known by its people. The Philippines is a country which is not famous for its scenic location but its people as well. They are super friendly, and they will make you feel like home in every way possible. They love to party and singing is their passion. You will surely enjoy all the karaoke nights during your honeymoon in the Philippines.
The gorgeous churches
Though the Philippines is in Southeast Asia, it is a former Spanish colony. That is the reason you will not find any temples there. You will find beautiful churches all over the country. The people of the Philippines are Roman Catholic; hence you can imagine the level of beauty the churches must have.
The mind-blowing beaches
If you think you have seen the best beaches in Thailand and Maldives, then you are mistaken. You have no clue how amazing the beaches in the Philippines are. They have the whitest beaches with the most beautiful sapphire blue waters. This combination is sure to swoosh you of your feet the moment you enter there. You don't want to miss the astonishing sunsets at these beaches. You would want to preserve these moments in your heart forever.
The fun activities
There are plenty of fun activities on the beaches of the Philippines. Your Philippines honeymoon is not restricted to relaxing only. You can have adventures as well. They have fun activities of all sorts, like kayaking, snorkelling, surfing, diving, and many more are on the list which will be discussed later in the article.
The mesmering landscapes
The landscapes you will find during your Philippines honeymoon are breath-taking. There are stories associated to some of the tourist's locations. You will not only enjoy the landscapes but the exciting tales and necdotes that are linked with them. These tales will surely take you back to the time and visualise all the happenings back then.
What are the best Philippines honeymoon destinations?
The Philippines is full of exotic islands and gorgeous landscapes. You have to prepare an itinerary for your Philippines honeymoon to explore the maximum locations you can during your stay there. Many locations are a must-visit, but obviously, it will not be possible to cover all the locations in a limited time. We have shortlisted a few places for you which you should visit during your Philippines honeymoon.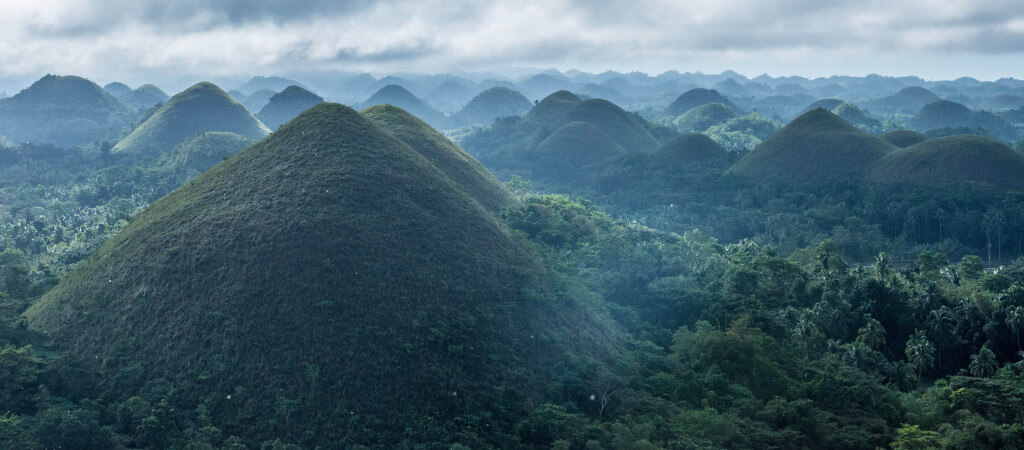 Bohol is a region of tropical natural beauty. With the exotic beaches and magnificent landscapes, Bohol is a must on your Philippines honeymoon itinerary. You will find natural beauty in abundance at Bohol. The lush jungles and tropical beaches are going to take your breath away. You will find the best diving spots here as well.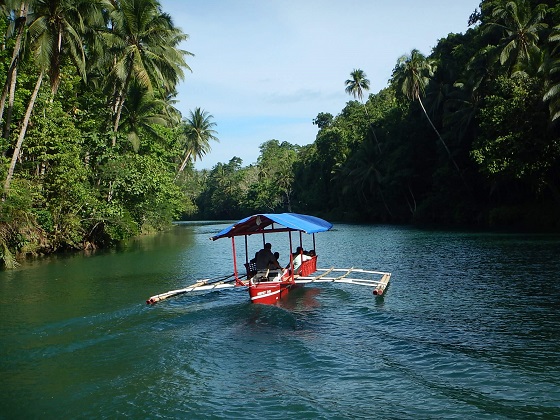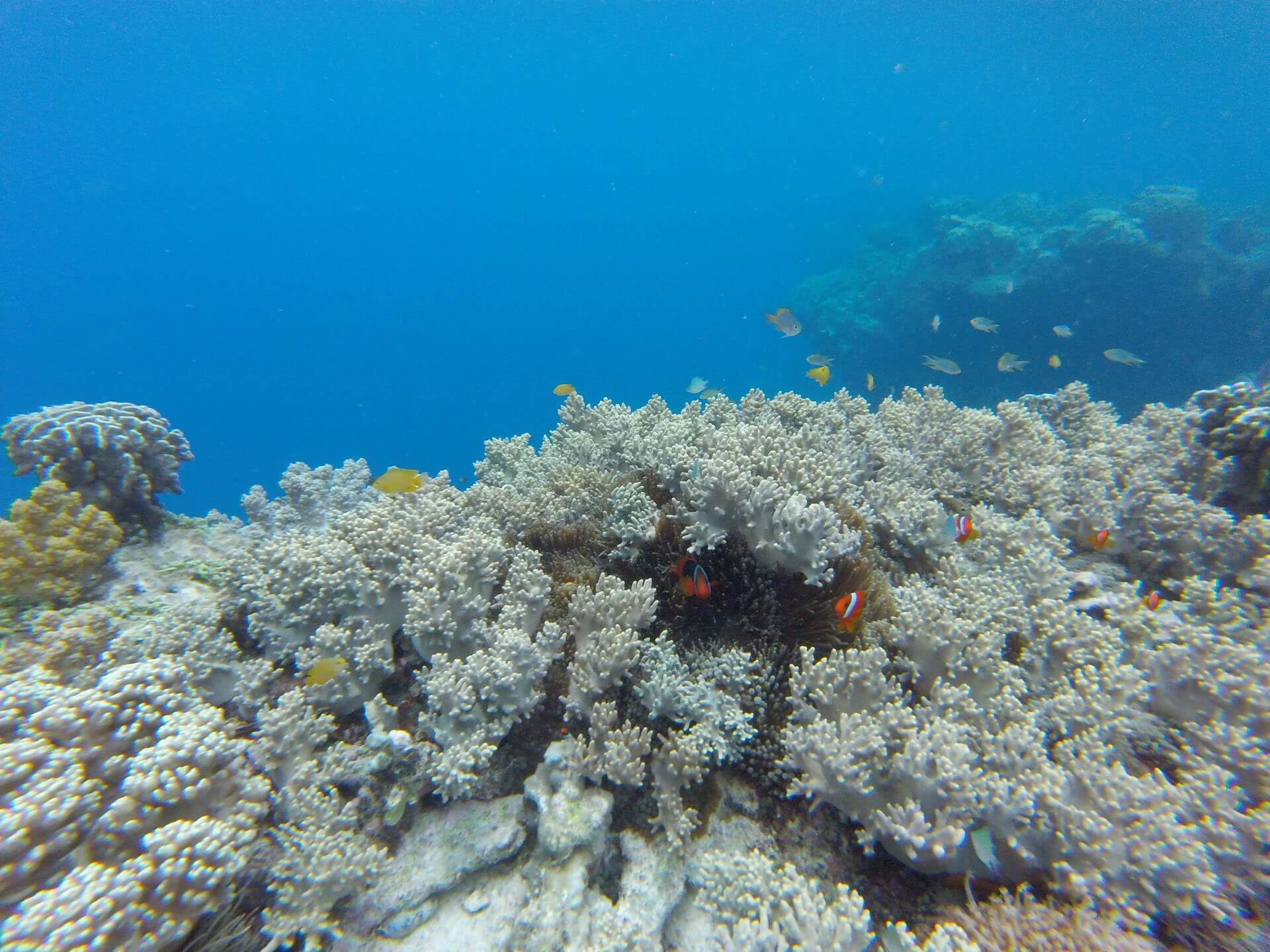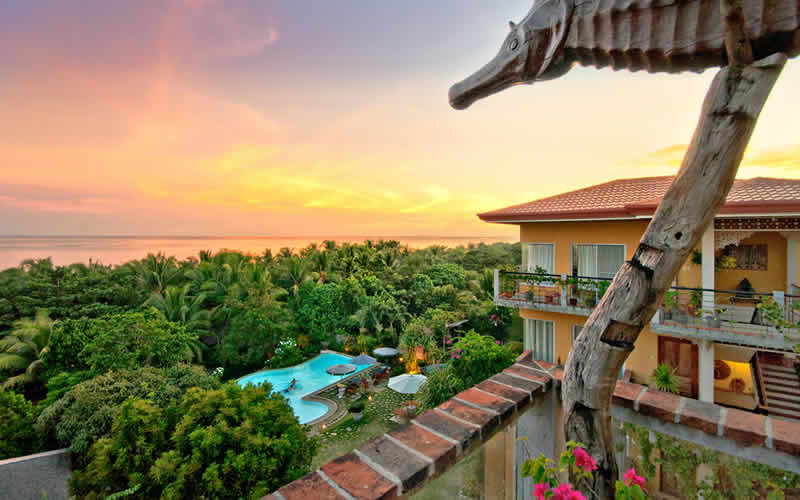 The famous Chocolate Hills are found in Bohol. It is going to give you a unique experience which you will not be able
to find anywhere else. The architecture from the Spanish colonisation is an addition to the unique experience of Bohol. You get to experience both nature and architecture together in one place. Bohol is a place which can be visited at any time of the year, especially if you are bothered by the rainfall. You can have the following activities scheduled in Bohol:
Visit the Tarsier Sanctuary
Loboc River Cruise
Hanging Bridge
Chocolate Hills
Balicasag Island
Man-made forest
Pamilacan Island is a peaceful place where you get to meet dolphins. It has surreal white sandy beaches and sumptuous coral gardens. It has a charming fishing village which you don't want to miss when you go for a day trip. The beauty of this island is indescribable. It is nothing short from being a paradise. This secluded island is going to make your  Philippines honeymoon to be the best decision ever.
Book a ferry ride or a cruise ride to Pamilacan from Bohol. Get up early and leave for the cruise so that you get to meet the playful dolphins. It will be a one and a half hour scenic ride to the gorgeousness of Pamilacan. You and your spouse are sure to enjoy this marvel of Philippines during your Philippines honeymoon. You get to meet the most diverse marine creatures while snorkelling in the clear waters.
Discover Your Tailor-Made Luxury Honeymoon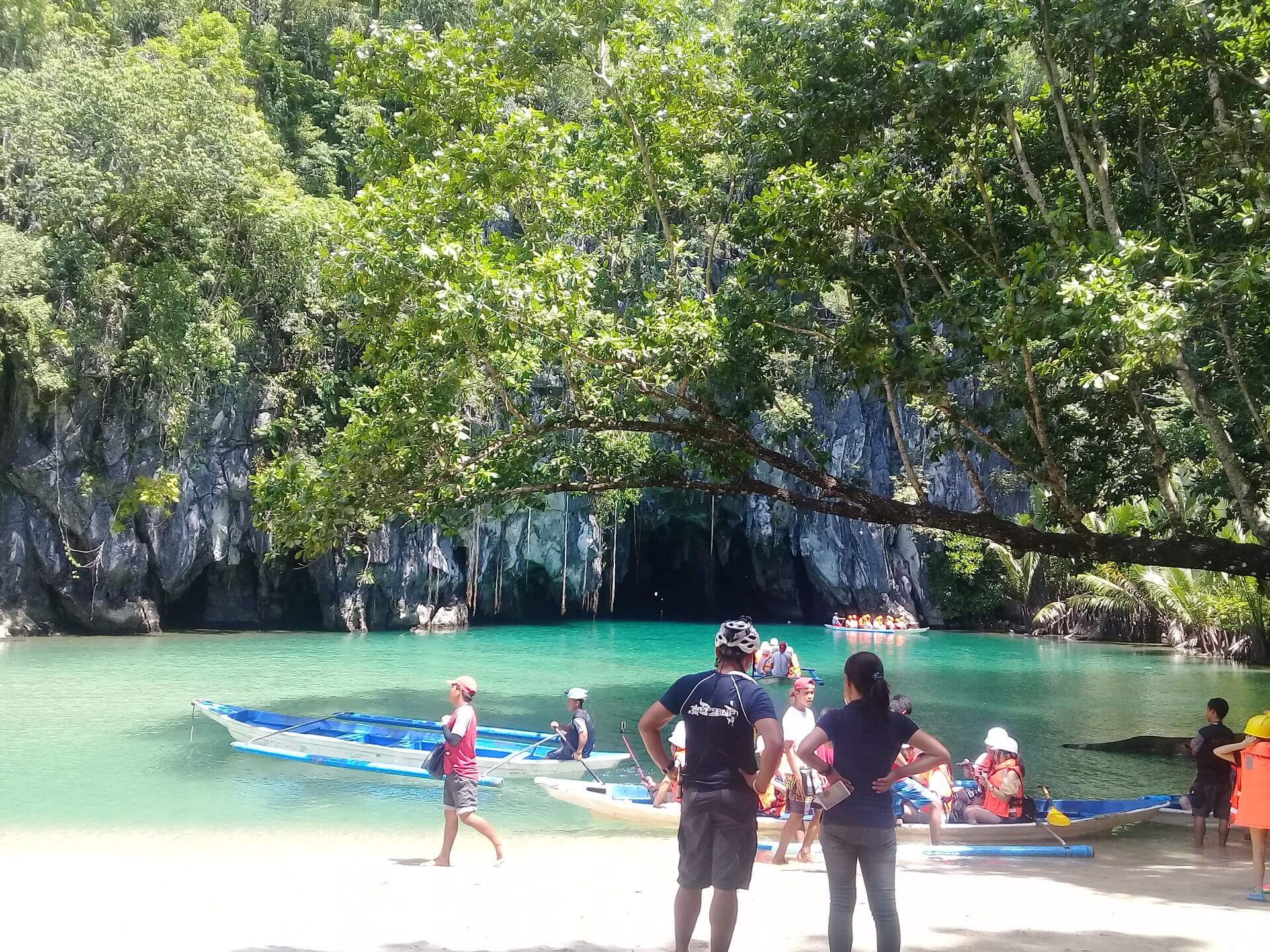 Palawan is an outstanding destination for people who love to be around nature and seascapes. Palawan is full of activities. There will not be a single moment that you will not enjoy being there. From trekking on the hills to snorkelling and diving, Palawan is the most happening place to be in the Philippines. You also get to celebrate the festivities with the locals that are held throughout the year. Make sure to visit the following places while you are staying at Palawan.
El Nido and Bacuit Bay, Coron and Calamian Islands, Honda Bay, Vietnamese Village, Butterfly Garden, Puerto Princesa Underground River, Batak tribal visit and jungle trekTabon Caves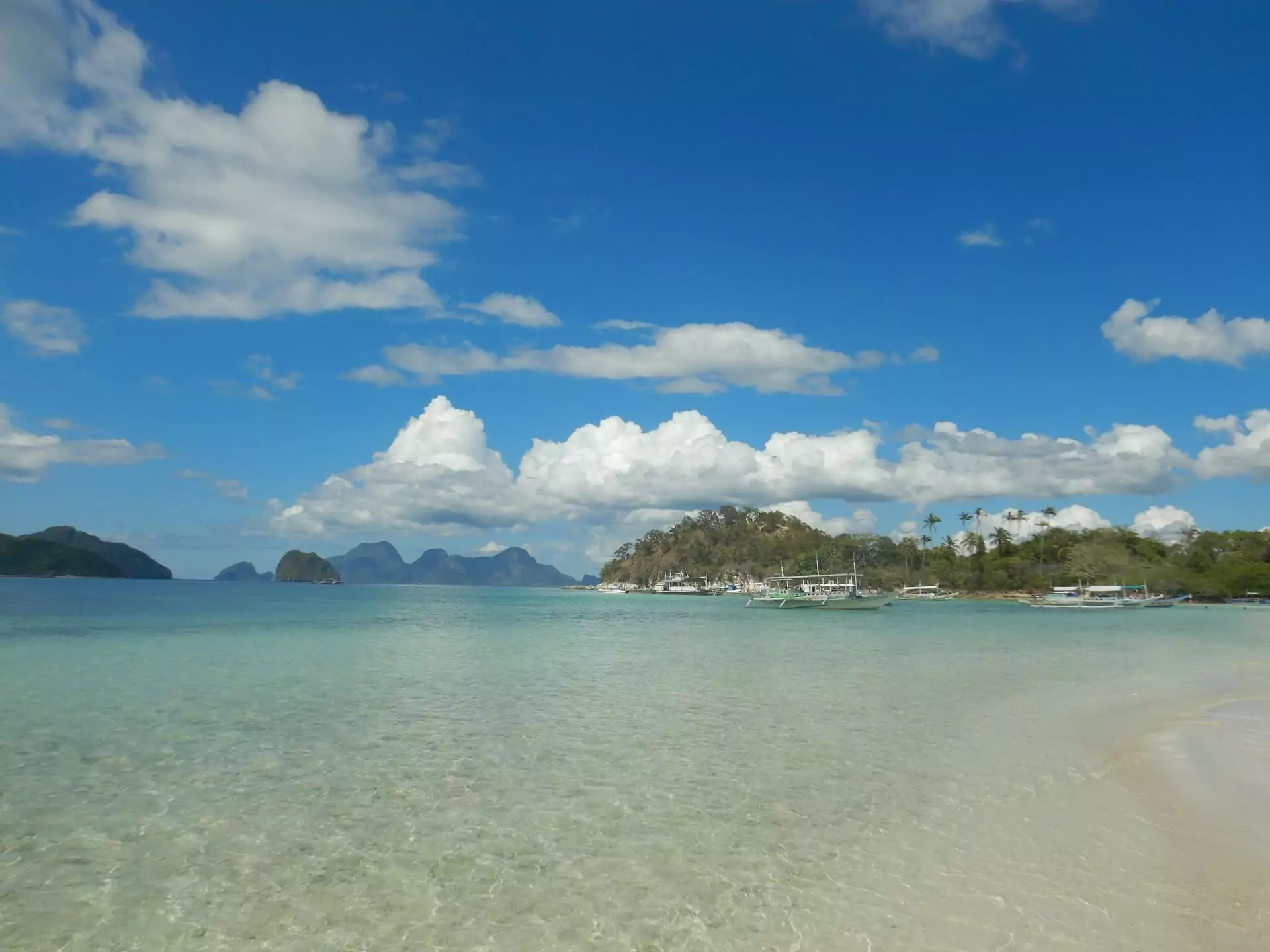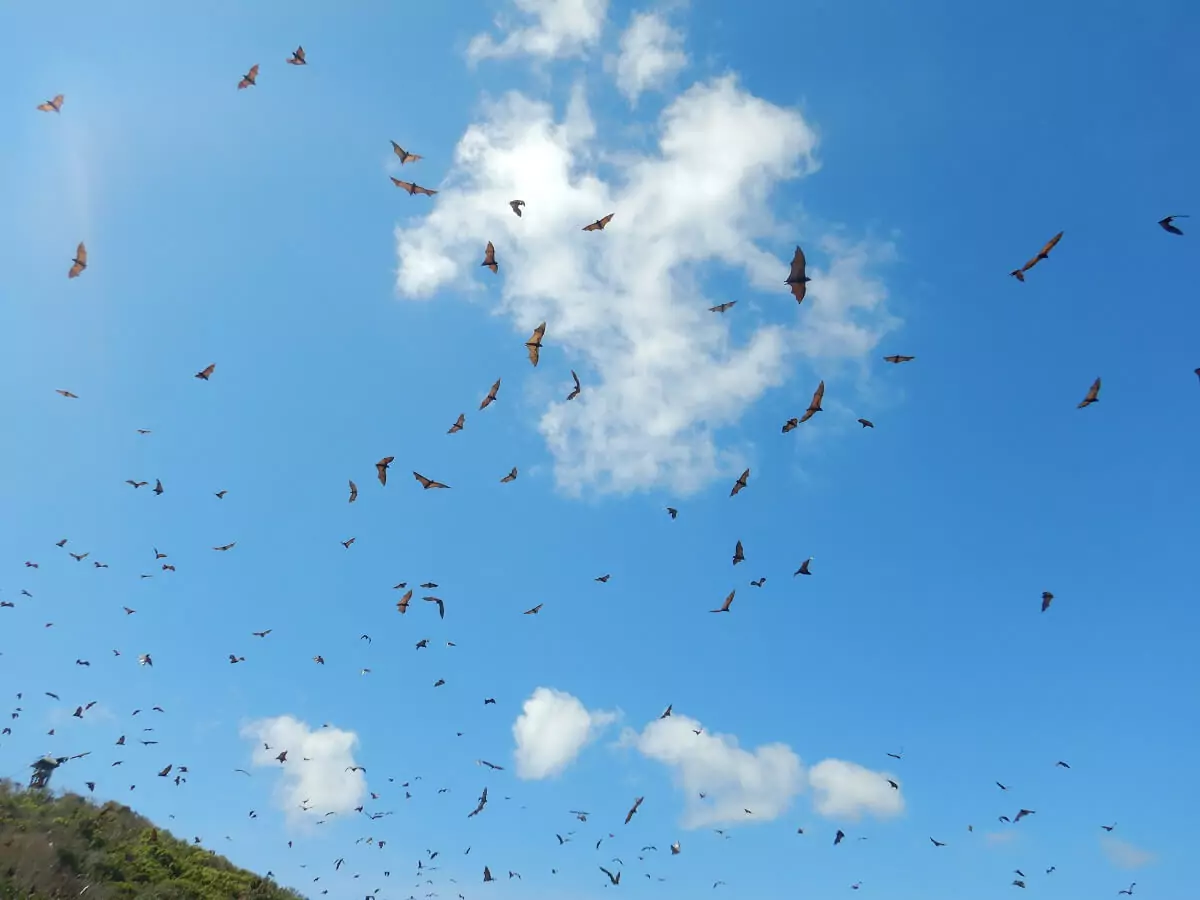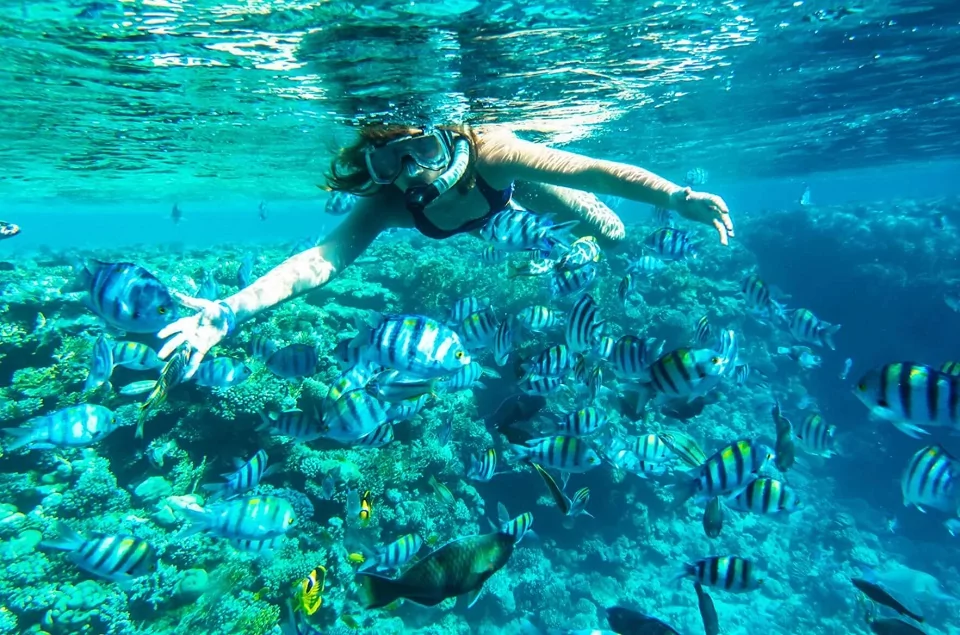 Palawan is a heaven for scuba divers. The Tubbataha Reef National Marine Park has the most exceptional coral reefs. The reef offers one of the best diving spots in the Philippines. You will find diverse marine species; from huge pelagic to the tiniest of unknown species. Gear yourself up to spend time with some aquatic friends at the reef.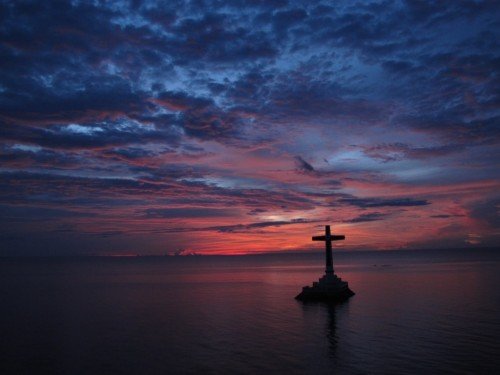 Camiguin is known as the Island Born of Fire. It has seven volcanoes that have reshaped this island over time. It has countless natural attractions that can make your Philippines honeymoon worthwhile. Mount Hibok-Hibok and Mount Vulcan are the most famous volcanoes in Camiguin. The enchanting forests and the astounding natural attractions make this island a must in your Philippines honeymoon package.
Camiguin is not a big island. It is small, but its beauty is majestic. You can get plenty of options for accommodation;
from resorts to cottages, and even beach camps. Camiguin has many tourists' attractions; you might be interested in visiting the following to complete your Philippines honeymoon.
White Island
Mount Hibok-Hibok
Sunken Cemetery
Walkway to Old Volcano
Katibawasan Falls
Hot Springs
Sto. Niño
Cold Springs
You can cover the whole island in two days. Hiring a multicab will help you move around and visit the places without wasting time. The locals are amiable and guide you whenever you need help. Even the cab drivers are well-versed and know what to show their clients.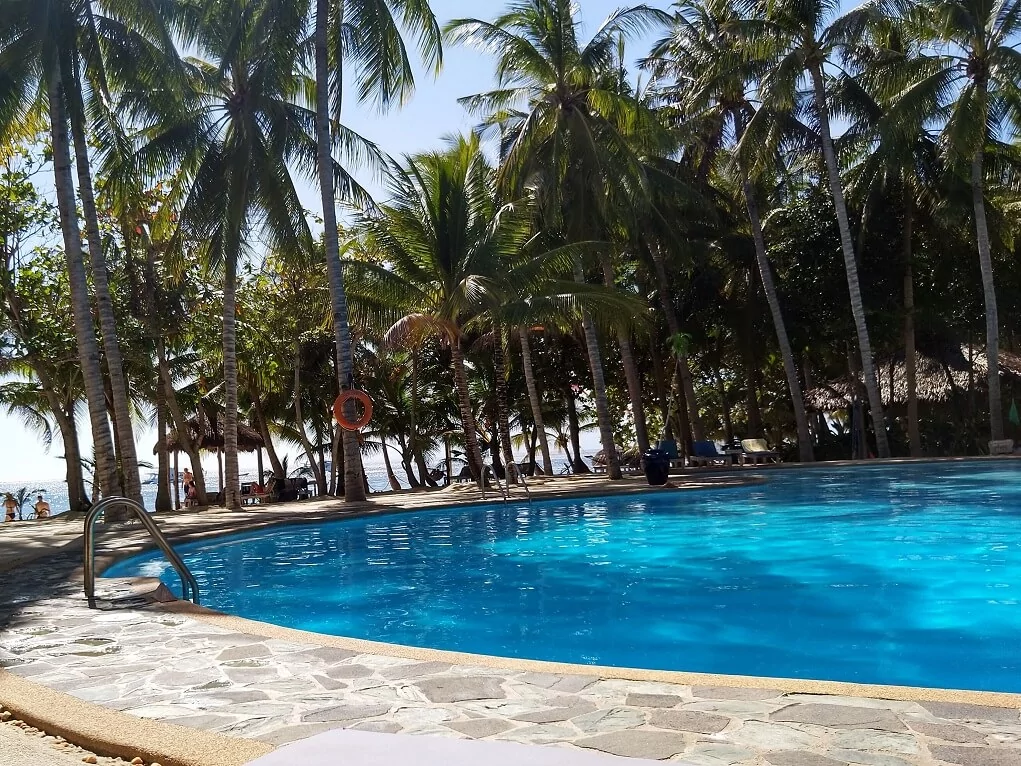 Siquijor is a place right out of a movie. It has the cleanest white beaches with water as clear as crystal and marine life just like an animated movie. Siquijor is mainly known for its colourful underwater life. It is a heaven for divers and perfect for a getaway. If you want to stay close to nature, then Siquijor is the perfect place during your Philippines honeymoon. Relax and unwind with the purest form of nature. You will surely be able to spend quality time with your spouse.
Siquijor has a lot to explore, but it is underrated due to other famous islands surrounding it. Most of the people prefer going to other islands due to which the beauty of Siquijor remains unexplored. Whenever you book your honeymoon, get this island added in your itinerary and you will not regret it. You need to visit the following places to make the most out of Siquijor.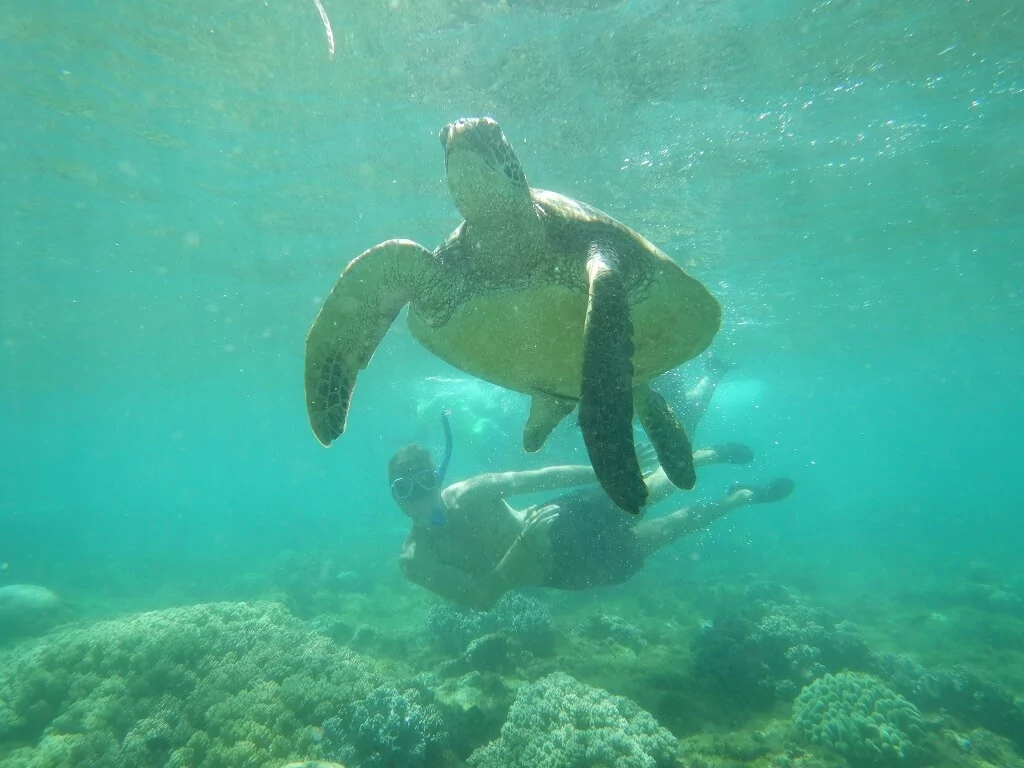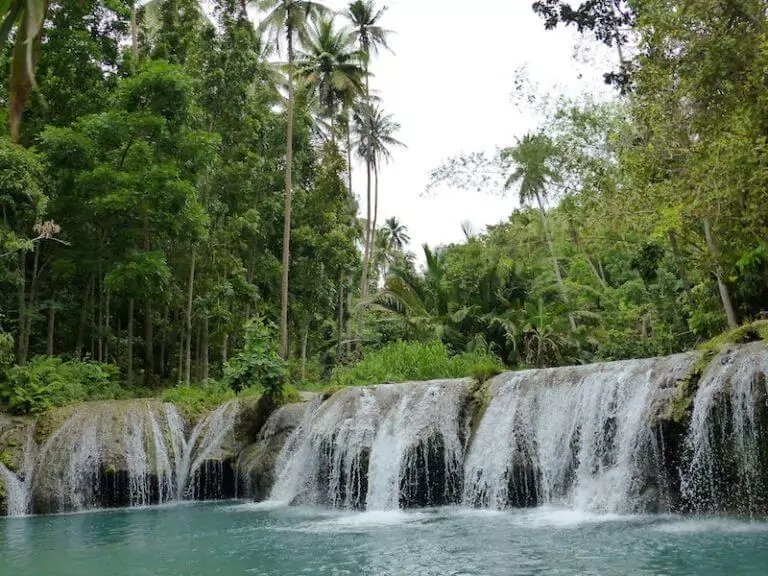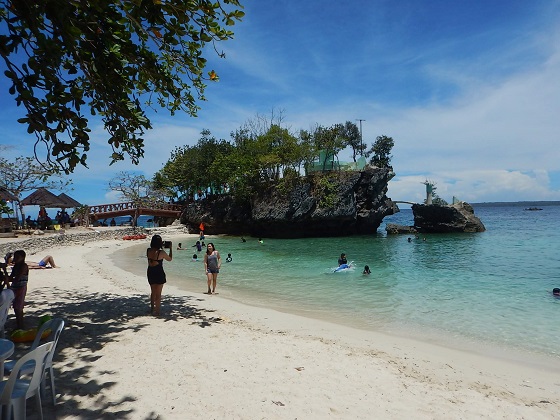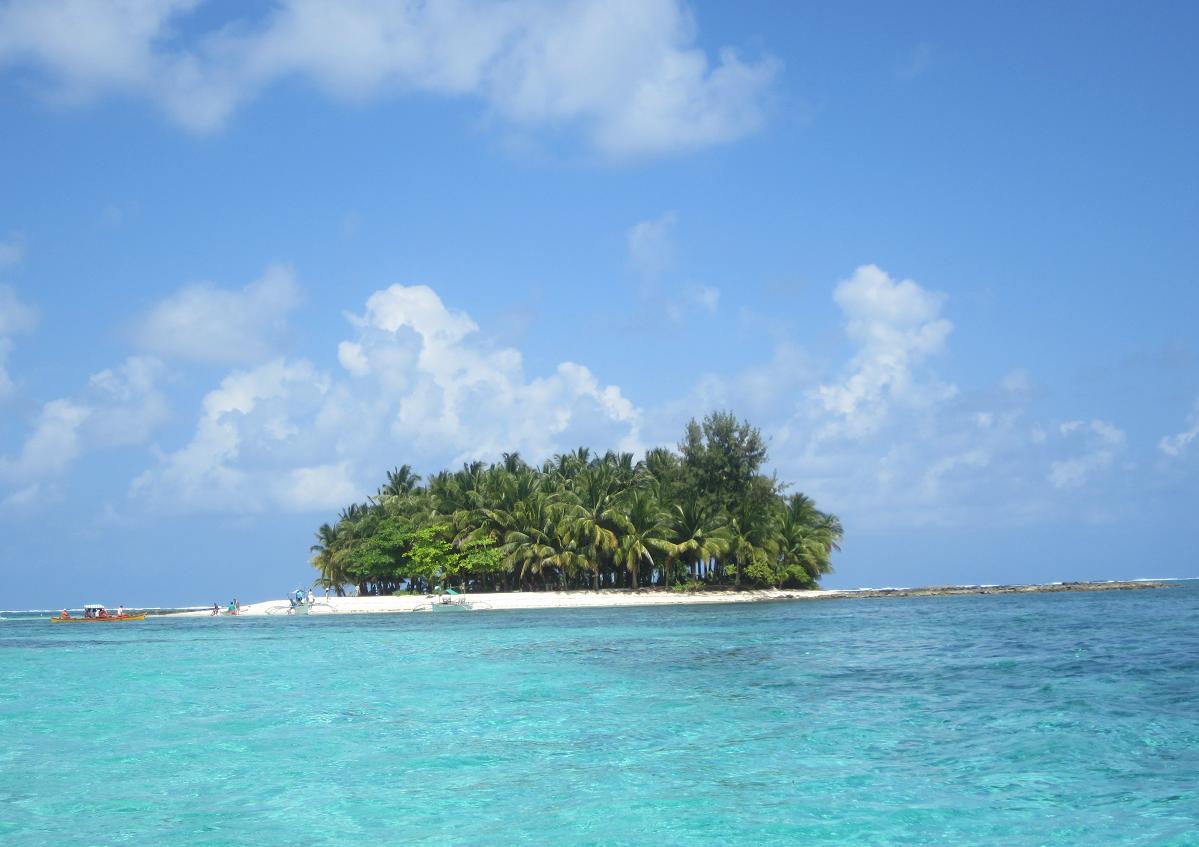 Siargao is a surfing spot for surfers due to its magnificient waves. It is the dream destination of every surfer. It has much more to offer than the waves. The splendid seascapes with palm trees, turquoise waters and white sand make it all a great place to be. There are a whole lot of activities on Siargao Island. Book a jeepney or a boat tour and surf through the island.
This island has a very laidback vibe to it. The nature and the splendour of the ocean do not let you crave for anything else. If you want adventures, beauty, gorgeous views along with surfing, then add this destination to your Philippines honeymoon itinerary. While in Siargao, make sure you visit the following places:
Magpupungko
Guyam Island
Daku Island
Cloud 9 surfing area
Cloud 9 drive
Sugba Lagoon
Taktak Falls
Tayangban Cave Pools
Activities for your Philippines honeymoon
You are not going to invest all that money only for relaxing. You are on your honeymoon and should indulge in activities which help you in making memories. These activities are once in a lifetime experience which you should try with your dearie. These fun and frolic activities have been suggested keeping in mind that you and your partner would want some excitement in your honeymoon.
Whale Sharks in Donsol
Whale sharks are the largest fish in the world. If you want to see whale sharks, go to the Philippines, and you will find plenty of them. Swimming with the whale sharks is an experience in its own. You might get scared, but that is one experience which you don't want to miss when you are in the Philippines. This mythical creature is found extensively in the small fishing town of Donsol. If you and your partner are good at swimming, then take your swimsuits along and get ready to dive in
crystal clear waters to meet your new friends.
As the word has spread around the world about swimming with whale sharks, the areas have become crowded. If you want to avoid the crowd, then you need to leave early in the morning so that you can swim peacefully and meet this majestic marine animal.
The Dos and Don'ts
There are some instructions which you need to follow, and those are:
Keep a distance of at least 4 meters with the whale
Do not touch them
Do not wear sunscreen as it is banned in those waters
Once you dive in and see this majestic fish, you will be left in awe. Don't miss this opportunity of meeting this
species and book your tour ASAP.
Island Hopping El Nido
El Nido is a gorgeous island, just like out of a fairy tale wonderland. You cannot do justice to the beauty of this island without getting the tours to explore this exotic tropical island. The tours will take you to those parts of the island where you will stand in awe, wholly baffled looking at the splendour and exquisiteness.
To fully explore the beauty of El Nido, the island hopping tours have been distributed in four categories named as tour A, B, C, and D. All four of them are different and have uniqueness attached to them. All four tours will take you to different places and will enable you to explore this gorgeous island.
El Nido Island Hopping Tour A
This happens to be the most famous tours of El Nido. Even the locals recommend this tour to the tourists. This tour will show you three beautiful lagoons situated around Miniloc Island. It will also take you to Shimizu Island and 7 Commando Beach. All these places have picturesque views and exciting activities like swimming and snorkeling in the clear water.
El Nido Island Hopping Tour B
Tour B is as exciting as Tour A. It will take you to exotic white sand beaches and a cave. It will also take you to two islands, i.e. Snake Island and Pinagbuyutan Island. Then you will be taken to a paradise on earth which is known as Entalula beach that has white beach sand and tropical vegetation. You also get to snorkel among the colourful fish and other sea world animals.
El Nido Island Hopping Tour C
Tour C is the most famous one when it comes to exploring El Nido. Tour C will take you to some mesmerising locations like the Helicopter Island, Secret Beach, Star Beach, Hidden Beach, and the mysterious Matinloc Shrine. You will get to explore every nook of these places with the help of this tour.
El Nido Island Hopping Tour D
Tour D will take you to the wilderness of the beaches in Palawan. It will take you to five beaches and one lagoon where you can be closer to nature and fall in love with it along with your partner. The limestone formations and tropical vegetation are bound to put you in awe.
You can book private tours if you want to spend alone time with your spouse and want to avoid the crowds. Otherwise, public tours are cheaper and more fun as you get to meet more people from different parts of the world.
Snorkeling with turtles in Apo Island
Apo Island is a lovely place where you get to meet turtles. It is known for the marvellous scuba diving sites it has to offer. This is the place to be for everyone who loves scuba diving and for those as well who love turtles. If you are planning to go to Apo Island, make sure you meet the turtles there. You can swim with as many turtles as you want.
The government of the Philippines has created a sanctuary for the turtles, here you to get to meet turtles and swim with them as well. You can enter the sanctuary with a local guide only, and the turtles are extremely protected; you touch one, you get heavily fined. You can go there for a day trip or spend around two days if you have that much time in hand. Watching so many turtles around you in water is a treat for the eyes and the mind. It is a unique experience which happens once in a lifetime.
Chocolate Hills and Loboc River in Bohol
The Chocolate Hills happens to be the most famous tourist attraction, which is also listed by UNESCO. There are numerous hills which are cocoa coloured, and they look like chocolate truffles. Hence the name Chocolate hills have been given to them. The dense forest around the hills is a treat to watch. It is nothing but a marvel, and your honeymoon is incomplete without visiting this place.
Loboc River is a place which you can imagine only. It is as real as this world. The colour of the water seems green,
but in reality, it is transparent. It is the colour of the greenery around it that makes it's colour green. You will have to get a cruise ride to enjoy the views fully. The cruises there are very interesting. They are two boats joined with a hut over them to secure it. You will get to enjoy the local music and dance on the cruise. It is a wonderful experience which is not to be missed while being in Bohol.
Surfing Cloud 9 in Siargao
Siargao is a heaven for surfers, as it has to offer top-notch waves which are ideal for surfing. Even if you are there on
a honeymoon, you can experience the surfing and feel as if you are on cloud nine as the names depict. Cloud 9 is a surfing spot where surfers from all over the world come for surfing. Surfing is an adventure which the Philippines have
to offer to its tourists. Take your spouse along and show your talent to the mighty waves.
Intramuros and Tagaytay in Manila
This is a one day tour which is a result of combining two half-day tours. You get to see ancient walls and ruins of various
churches and buildings of the Spanish occupation. You also get to see the oldest church named San Agustin Church as well. You can enjoy visiting these places only if you are interested in historical sites.
Tagaytay is a Highland which is famous for its panoramic view of the Taal Lake and Taal volcano. The stunning landscape is going to take your breath away. The mesmerising beauty of this landscape will put you in wonderment. You can take postcard-worthy pictures there with your spouse and enjoy the breath-taking views from the top.
Design your individualised Philippines Honeymoon Package now!

The Philippines is a beautiful place to be and makes the perfect destination for a honeymoon. Honeymooners wish to have everything perfect, and why shouldn't they, it's a special vacation which ought to be perfect. Rejoice with your partner and book your Philippines Honeymoon Package with KAPWA Travel. Their services are impeccable, and you will not face any issues as they are highly professional.
We have tried to cover all the aspects which are important from our point of view. Have a discussion with your partner and shortlist the destinations according to your budget and availability in the Philippines. You and your spouse are sure to fall in love with the Philippines. You can make your dream come true by having your honeymoon at the most exotic and outlandish beaches. You will get to experience the best of nature in the Philippines.
It is a wonderful country with the friendliest locals who are ready to help anytime and welcome you with open arms. The resorts are amazingly luxurious, and they can meet the high standards of tourists effortlessly. Pack your bags and get ready to have the time of your life with your spouse at one of the most beautiful places in the world!
Discover Your Tailor-Made Luxury Honeymoon